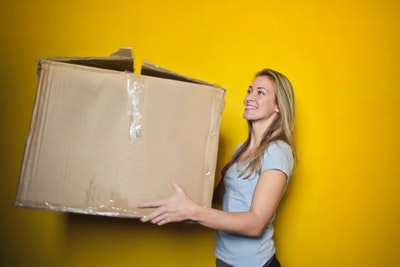 It's a big adventure to move to a new house, but it is complicated. You spend months and months searching for a new property and mingling in open houses to decide on the best place to live, only for the real work to begin once you settle on the property that you want.
Buying a house takes a lot of consideration and a lot of thought, and you have to be ready for the complications of the process so that you can navigate this move easily. The hard work doesn't just end with the house being found; that's where it begins.
It may have crossed your mind how long this process is going to take, but it's going to surprise you either way! You need a step by step process to ensure that your house move goes off without a hitch, and it can only start with a local real estate agent and move on from there.
So, you've chosen the house you want to move into, and now the real work begins. We've got ten steps for you to take note of so that you can buy the ideal property and finally be a homeowner:
#1 Decide Where To Live
You don't just have to decide on the house to live in; you need to make sure it's in the right area. You need to check out the school districts, the commute to work, whether you want to stay in the same area or branch out if you wish to stay by family.
There are a lot of considerations that you have to make to ensure that you are buying a house in the neighborhood that will suit you and your family. Where you live matters, and it's not a decision that you should discount.
#2 Let People Know
Whether you are moving with children or not, moving is stressful. As an adult, it's much tougher as you are dealing with trying to pack while continuing to work and meet your financial obligations at the same time.
Telling your family – external – can help you to get the right support that you need for the move. Telling the younger members of the family won't always be comfortable, either, but preparation is vital, and the earlier you let everyone know, the better prepared they can feel for the big move.
Children and teenagers will need to say goodbye to their school friends, and that won't always be easy for them to do.
#3 Choose Your Movers
One of the financial decisions that you will have to make is whether you want to move or you want to hire a moving company to pack your house and move you.
It's a question that people tend to dither over because movers are an added expense. However, it's something you should budget for if you consider that you may not have enough time to do things yourself.
If you are moving cross country or further afield than that, you should find a moving company to help you to get from A to B as they will have the expert knowledge that you do not about how to move efficiently.  If you are on a budget and you don't have that many items to move with you, it would be better to hire a man with a van.
#4 Set Your Budget
After you have considered how you will move everything, you need to set up a moving budget. If you want to hire movers, you need to add in whether you are including packing services in that budget.
It's so important to keep you on track with your finances while you are setting up a whole new life in a new place. You should also think about your furniture in that budget; if you need new furniture or you need to stock up again on the smallest of things, you should add it all in.
#5 Hire The Movers
You've decided what you're doing, you've created your budget, and now it's time to book the movers and get them sorted for your proposed moving day.
You need to interview some moving companies so that you have the right people ready to help you to get to your new house.
Getting verbal reviews from your friends and family about moving companies is essential, too, so that you choose a company that fits your needs.
#6 Start Packing
It's a long slog to pack an entire house from start to finish, and if you're doing your own packing, you need to give yourself at least six weeks before the big moving date and plan it carefully.
Packing the right way will save you both time and money, but it will also save you a lot of stress.
#7 Change Your Info
When you move to a new house, you need to think about telling everyone. The bank, insurance companies, car company, doctors – they will all need to know your new address.
Your utility companies in the new place will also need to know who you are so that they are billing the right people. Speaking to your old utility companies is also a good idea, as you need to consider settling the utilities at the old place, too.
#8 Have A Plan For The Kids
When moving day finally arrives, you need a plan for the children. Rope in family members and friends to help you and take the kids for you for the day.
Removalists in the house need not be distracted by children running around, and moving is enough of stress as it is without children getting into mischief under your feet.
Stick to your routines as much as possible and when you arrive in your new home, show them their new space as quickly as possible to get them acquainted.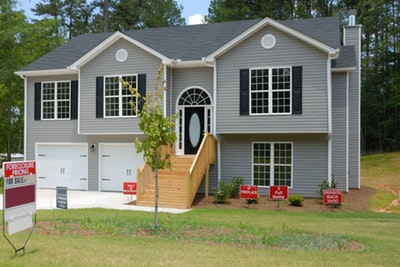 #9 Organize Insurance
Moving to a new house means ensuring that you have contents insurance and home insurance set up. Your old ones should cease the day after you move, and your new ones the day before you move in.
The insurances will overlap, but it keeps you protected on moving day, and that's the most important thing. Most movers have transit insurance between houses to protect the contents of the moving van just in case of a traffic collision or a fire, so you should budget this insurance in your finances.
#10 Keys & Cleaning
Cutting spare keys and getting the house professionally cleaned when you are aiming to move should be a priority. You need new spare keys for the new house, and you need to clean the house you are leaving as well as the home you are moving into.
Properties are usually given a professional clean before you move into them, but that doesn't mean it's up to your standards, so you should consider paying out for a professional that you know you can trust.
There are plenty of professionals out there that specialize at an end of lease cleaning option, and they can do everything from the kitchens and bathrooms to steam cleaning the carpets.
Your house move is going to be complicated enough as it is without the whole business of moving, so think about getting yourself organized as early as possible.
There will be a lot of money poured into this move, and you want it to go without a hitch from the moment you sign your new mortgage or lease. Take your time with this; a move should never be rushed, not when there is so much at stake to worry about.
Are you moving to a new house?