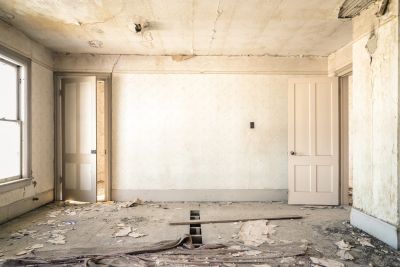 If you have extra expenditure for financial investments, flipping houses can be a very lucrative business, but it's not easy to get started.
House flipping and the relevant jobs that come with it are often glamorized by the media and online companies trying to sell their house flipping training programs.
The 'already-invested' real estate companies that are already established, make flipping houses look easy when there is so much more involved than what they would show you.
Having a project as big as renovating and reselling can sometimes bring a whole lot of unexpected problems, however, if done correctly; with a keen eye for detail and efficient problem solving it can be a lot of fun and be a great source of return of investment income.
Here you will find a 'head's up' with handy tips to avoid common problems and mistakes many other flippers make. If you have happened to have had a little luck on your first or second flip, or are on your journey to taking on your first flipping project, then hopefully, these tips help your learning experience and help your business get better.
House flipping is not a 'Get Rich Quick' business and can take many years to build up a portfolio. Here are a few problems that most flippers wish they had planned or accounted for on their projects.
Simply, It Is Not As Easy As It Looks
Of course, what property you buy is always going to be half of the problem, solved. The other half of the problem to solve is what you will need to do and how much time is required.
The idea is looking at the properties that are available on the market, or usually, auctions, being at the time you are looking to make your investment and considering the repairs of the property needed, time frames, sales costs, etc; there's a lot to sort out.
At the very beginning of your purchase, you should have already estimated an idea of the expenses needed for everything to succeed. This includes a business model forecasting for the flipping property project and the net profit return you would receive from your investment.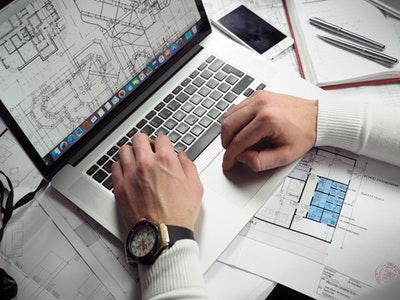 Clever Investments And Knowing The Potential Value Of The Property
The most important thing to have at the top of the 'to-do list' when flipping a house, is getting as much information as you can on what the potential value of the property can sell for once it is repaired. If you estimate your flip is worth £10,000 more than it actually is, it will throw everything else off.
You have to get familiar with your neighborhood's property market values from the areas your flipping operations are taking place in. This is to help get the best accurate estimations for your accurately predicted model. The best person to help value your home is an estate planning lawyers firm.
If you have unfortunately over-estimated the value or price of home too high, it will more than likely cost you money. Houses that are priced too high and sit on the market often end up selling for less money than if they were priced originally right. Some new flippers estimate completed projects considerably too high because they are trying to make up for other costs being too high such as repairs, carrying costs, and selling costs.
When you price a home too high it does not fix mistakes you made on the flip, it makes it all worse. The longer you hold the property, the less money you lose from potential rental fees, and eventually the more costs you will have and the less the home will sell for.
On the majority of the house flipping TV shows, they will show, in 30 or 60 minutes, the experienced flippers making a lot of money in a short project completion time. The main problem with many of the house flipping shows is they make the process look much more simple, less dramatic and more profitable than it really is.
Just selling a property can take up to 3 months at times, with considerations for repairs and plans and any other administrative tasks such as sales could take onwards and upwards of 10-12 months to complete (depending on the state of repair of the purchased property).
Mainstream televised property renovation programs also commonly show the flippers doing their own property remodeling, which does not happen as often in the real world and is another common misconception new house flippers make.
Underestimating The Cost Of Any Repairs
Another difficult part of flipping houses is knowing what it will cost to repair them. Hopefully, before the purchase of the property, you have been and had an on-site visit to physically inspect the dwelling for its condition and state of repair.
If a new property flipper has no experience in any trades or even the property market, it will be a steep learning curve.
You will almost certainly need to plan for extra costs on top of any estimated repairs that are needed. This is just in case other repairs pop up or the while undertaking works, the job may become much more complex.
On many occasions, flippers who try to estimate the costs without any experience, and without help from a professional contractor can turn things into a disaster.
Taking On Too Big Of A Project
Some have flipped houses that needed close to £50,000 in repairs.
This is common when dwellings have been run down and a complete refurbish is needed i.e, electrics, plumbing and boiler, windows, doors, kitchen, bath, drywall, foundation repair, loft and cavity insulation, landscaping, flooring, paint, and sometimes much more.
So to avoid any flipping mistakes, always be cautious with buying houses that need too much work doing, not because it takes a lot of money to flip but the risk of spending the profit, or maybe being at a bigger deficit when coming to sell the house.
Getting The Work Done
Hiring The Wrong Contractors
One of the biggest challenges facing flippers is hiring the right contractors to carry out works, project management of all required jobs to be done and keeping them working. Finding contractors is the easiest bit, for example, if you need foundation repair you can search online for "foundation repair near me" to find several companies in your area. What will take most of your effort is finding the right one that upholds a high-quality standard of work.
It can be difficult to find worthwhile contractors as some often raise prices, take on other high-value jobs, hire other people to sub-contract for their work which turns out that they did worse jobs, or get tired of the business and pack it in.
As a property flipper, you will have to keep tabs on your employed contractors as well to make sure they are working efficiently so that you are within your budget.
If you don't check on a house or a contractor for a week or two, I can almost guarantee they won't be doing what they are supposed to be doing.
Doing The Work Yourself
One other common mistake flippers make is doing some or all of the remodeling work by themselves.
Unless you have specifically trained and have experience or technical and professional qualifications to undertake some of the renovating works, it is highly advised to always seek professional advice.
Some jobs that can be seen as an easy task for the average person to do can actually become the bain of their existence and can land them in bankruptcy, and in severe circumstances, in prison.
Most Common Costly Financial Expenditures With Flipping
Some common things the flipper will look at to replace:
Replacing Windows
Electrical System
Replacing Doors
Painted Interior
Installing A New Kitchen
Removing An Internal Wall
Installing New Flooring
Drywall Plastering And Taping
Bathroom installation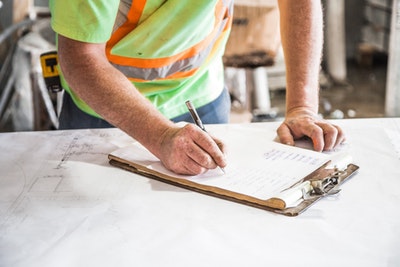 Administrative Costs To Consider
Buying Costs
When purchasing a property, you may have to pay for the appraisal, inspection, closing fees, recording fees, and other administrative legal fees to do with the state law and deeds.
These costs can easily add 10% to the asking price.
Selling Costs
You have to pay real estate agents, closing companies or attorneys, title fees, transfer taxes, recording fees, and other costs on most houses you sell.
Carrying Costs
While you own the house you have to pay property taxes, any insurance, any connected utilities, and maintenance costs such as mowing lawn, snow removal, and window cleaning.
Financing Costs
Very few flippers have the disposable cash to buy everything without a loan, especially if there are multiple deficits and jobs being done at once. Some banks will loan to experienced flippers and others will have to use savings or other collateral monies.
The financing costs can be as much as 3 to 10 percent of the cost of the home depending on the interest rates of the credit that is taken out.
Conclusion
Flipping houses can be fun and you can earn a lot of money from the business, but it is not something that is as easy as some make it out to be. The house-flipping TV shows leave a lot of the details out to keep it entertaining and watching a kitchen being installed from your warm living room does make it look easy.
The best way to learn to flip houses is to educate yourself with books, take courses or trade employment, learn from other property investors, and do a lot of homework.
Many successful property flippers will not make what they expect on their first flip and it is quite possible to lose money on their first deal. Just like any business, it takes time to learn the best practices and become successful.
Have you ever completed a flipping project? Or are you looking to start one soon? Even if you're a professional renovator and you would like to give some handy tips, pop them in the comments below.