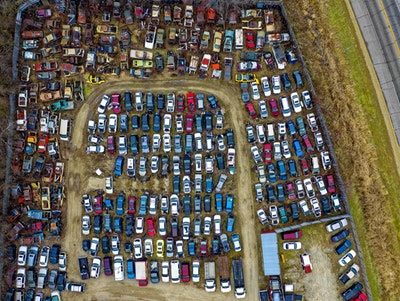 Car maintenance can be difficult, especially if you have one of the rarer or older vehicles. While choosing the right oil and gasoline can be problematic in and of itself, finding spare parts can be even more difficult.
For most rare car owners, this means that they will become intimately familiar with the local salvage yards, as that is the most likely source of spare parts.
While this does mean that you will take certain safety precautions, it can be a great way to find the parts you need for your vehicle quickly and cheaply, even if they are in used condition. Nonetheless, exploring salvage yards is part of owning a rare vehicle, and the vehicle is worth it.
A good starting point would be doing a search for junkyards near me. While finding a local salvage yard can be relatively easy, the hard part will be finding one that has what you are looking for. While some yards tend to specialize somewhat, such as brands, types, or even age, most tend to stock pretty much anything.
While this sounds good, it can mean that finding a specific part can be a problem, especially if that part is somewhat rare or otherwise hard to find. Of course, that can make the search more worthwhile.
Necessary Preparations
Before heading out to the junkyard, there are some basic preparations you should take. The first is to decide on your strategy. As it may be difficult to find the right vehicle, it may be worth deciding to see if the same part is found in a more common vehicle; parts are somewhat standardized and manufacturers tend to use the same parts in order to limit costly research so that may help.
If you are going with other people, especially those who have no idea what the vehicle looks like, it may not be a bad idea to print out a few images of similar vehicles. You should also decide how to search the salvage yard allowing that it may group similar vehicles together and less common vehicles away from the main gate.
You should also make sure that you are dressed for the occasion. It may sound like a minor point, but you will be dealing with sharp rusty metal, broken glass, all of which present their own threats. There is also the possibility that the vehicles may fall on you.
As it is usually understood that the yard will not be responsible for any accidents or injury, making sure that you are safe should be the primary concern. Make sure that you are wearing thick clothes and heavy boots; work gloves are also a good idea.
As you are there to extract a part, keep in mind that a basic toolkit and a pry bar should be brought as well.
Maintenance Issues
When you are in the junkyard, keep in mind that you may want to grab other parts as well. As such, it may not be a bad idea to grab any parts you need for proper maintenance of the vehicle.
With that in mind, it may not be a bad idea to make a list of other parts to be on the lookout for, especially if the vehicle is really rare or the parts are hard to find. This can make the search a veritable scavenger hunt. Keep in mind that some yards might charge by the pound, so determine what the limit will be ahead of time and try to grab as close to that limit as possible.
While there may be other ways to effectively use a salvage yard, they are usually limited to finding some rare part for others. After all, if you are having problems finding a particular part, others should be as well. This means that you can look for other rare parts for other car collectors and possibly sell them online.
This means that not only can you find the parts that you need, but maybe you can possibly make a little profit on the trip as well. Regardless, a day at the salvage yard can be a lot of fun for any mechanic as they explore the wrecks and see what is available; having an actual reason for being there is just the icing on the cake.
Have you ever gone to a salvage yard to find parts you need?