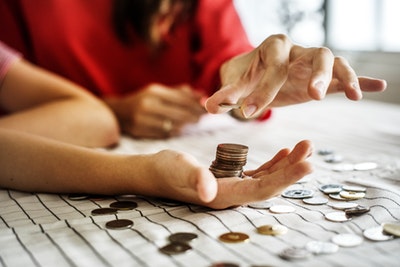 As retirement approaches, it is important that you work out your pension plans to make sure that they are on the right path. Your pension should provide the level of comfort you think you will need when you stop working. Once you have an idea of your needs, you will be able to set aside the money for retirement!
Retirement means big financial changes. Your income is likely to decrease and your spending patterns often change as you grow older. This is especially true if you've paid off any debt, like loans or mortgages. Planning ahead is important when it comes to your pension and your long-term money management! Make it work for you, so you don't have to work in your retirement!
What is a DBPP?
DBPP is a Defined Benefit Pension Plan. It is the pension income you receive as a predetermined amount. It is typically based on your earnings and years of service. With this type of pension, your company manages your plan and assumes the investment risk for you.
If you'd prefer to have a more hands-on approach to your pension, you can always choose a private pension plan.
If you're planning on going with a private investment pension plan, then you should research your options. Here are a few tips for investing privately for your pension:
Research professionals to help manage your pension plan. This way you will have complete confidence in their abilities to manage your precious retirement!

Diversify! Make certain your pension portfolio is diversified. This is your retirement, we can't have all our financial eggs in one basket!

Budget Accordingly. Have a set budget each month that includes your payments into your pension plan! The more thorough the budget the better!
Check Your Pension Estimates
If you have any pension or "final salary" to be paid, your pension scheme provider will send an information packet several months before your due for retirement. The packet will inform you how much pension you will receive on a regular basis.
The information pack will also tell how much income you could expect from your pension purse if you buy an annuity. If you're curious about the growth of your pension plan, most reliable companies will send out an annual statement. This will give you an estimate of how much you have set aside for your retirement already.
Know All the Details
You should be conscious of all the important details for your pension plan. These details should include the following:
The date(s) for the pension collection

If your pension is collected in portions, you determine the amounts and dates

The highest rate of tax that can be deducted from your pension purse
Make Sure to Have Investments
Having a pension plan is undoubtedly great for your future financial freedom. On the other hand remember that any simple, low-risk and cost-efficient investments will provide extra income on the way. Things like stocks, ISAs, real estate are namely a few to consider to have your back covered.
When it comes to ISAs, most financial experts have confirmed the simplicity and tax efficiency of such investments. So while aiming to increase the value of your money, do not leave behind the option of investing and having a long-term return.
Have Your Budget Set!
Whether you're retiring or not, having a set budget is a fantastic financial tool. You can not only budget to save more now, but you can also use your budgeting skills to prepare for your fixed income after retirement.
Having a prepared budget for your retirement will help set you at ease! You can plan for all of your bills and basic necessities to be taken care of on your fixed income. You can also plan ahead for any vacations, visiting relatives, or large purchases! You're retired! You've earned it!
If your budget places a gap between your expenditure and income, then you need to step up your income by cutting cost and expenditure. Use the skills you collected in managing your monthly finances now, to help long after retirement!
Minimize Unnecessary Spending
Once you sit down to calculate your budget, you'll notice areas where you can decrease spending. If you're eating out at restaurants four or five times a week, that's going to take your monthly food budget over the top. Perhaps cut back on going out, and save money by fixing your own meals.
By cutting back on frivolous expenditures, you are able to set your priorities. Making certain you have your basics covered, and your mind at ease! Budgeting is a fantastic tool for saving money!
Claiming Your Entitlements!
Your pension is the salary you set aside for yourself! You took the time to make a good plan to suit your finances. You've worked for years to make this possible, and now you've earned the right to sit back, claim your pension, and enjoy your retirement! Your pension plan is there to ensure you have sufficient financial resources to maintain and improve your lifestyle during your retired years.
Do you have a pension plan and what are you doing to make work better with your finances?