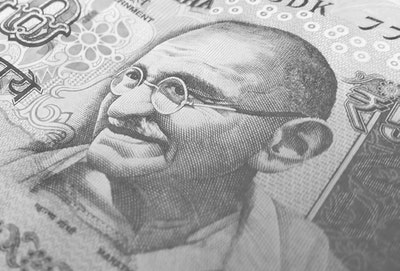 In recent times, the economic growth of India has re-accelerated, irrespective of the various crucial headwinds, such as the exceptional transition to Goods and Services Tax (GST), increasing NPAs (non-performing assets) in the nation's banking sector – typically public sector banks, huge overcapitalization of the various industries around 5 years ago.
Since these crucial headwinds have been transitory, a closer analysis of various investment options is required to unveil the fact that both accelerating and sustained growths are way too much brighter as compared to the broader sentiment suggests.
With the increasing number of streamlined GST-related concerns, the friction is expected to decrease and give an additional boost to the country's economy, the government of India's materially higher revenue, leading to a more streamlined collection from a significantly large base. The government will also have a data-driven tool with unique visibility to guide its policies and drive the country's economy forward.
Considerably overcapitalized ventures with aftereffects from overabundances include development and infrastructure alongside their feeder businesses. By far, most of overabundance supply of both middle and higher-salary housing is amassed in the prime seven metropolitan regions, with unsold stock collectively still evaluated at 48 to 66 months of sales.
While office stock has contracted in the past 4 years to less than 2 years, it is reasonable to expect that private and office development has been advancing at a pace well below pre-2014 pinnacles, and haven't been material contributors to GDP development or employment development in the past 4 years.
Development quickened in the March quarter to 11.5 percent year-on-year, driven by ventured up govt. spending, streets, office projects and affordable housing. With the upgraded MSP (acronym for Minimum Support Price) program, it is possible that rural development will start adding substantially to development within an upcoming couple of quarters.
These drivers have just observed the steel and cement industry past their base, with focused on organizations seeing expanding activity from bidders.
The power division, fundamentally overcapitalized in the generation in respect to the capacity of state electric distribution organizations to ingest with power purchase agreements, and in respect to the dependability of coal supply, is the aftereffect that is harming quite hard.
However, this may improve as well, as both coal and distribution-related blockages no longer exist, leaving a couple of ownership changes and restructurings afterward.
An audit of credit growth of the Indian schedules over the past decade proposes that the magnitude of NPAs, as of now being perceived and ascending over the past four years, is an immediate consequence of reckless and unnecessary loaning amid April 2010 – March 2014. Indeed, there have been frauds and other undesirable condition changes for certain different businesses.
Infrastructure has been the overcapitalized sector, where the credit by the bank has been contracting over the past couple of years, i.e. in both nominal and real terms, which is post hot credit growth for various years in a row after 2014.
Keeping in view the sustained growth in demand and consumption, the capacity utilization has increased across the various industries, which should lead to the beginning of private investment cycle provided, no disruption is reported.
As the economy continues to grow, the strengthening of the foundation of the economy is expected to become more apparent.