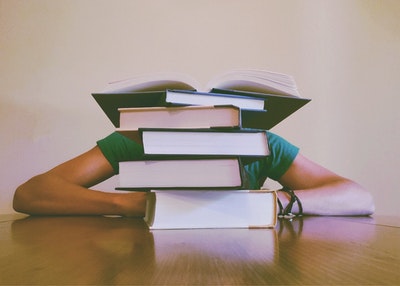 One of the most fulfilling professions is being a teacher. Nothing is better than having the chance to mold the mind of the younger generation and transform into becoming great leaders and successful individuals of the future. But not everyone knows that being a teacher is also the most taxing and difficult job there is. As a matter of fact, almost 1/3rd of teachers quit after spending a year on the job.
But if there's another good thing about being a teacher, it's being eligible for at least four student loan forgiveness programs. This means that you can dissolve your large student loans by simply taking on this profession.
If you're ready for the challenge, then these are the four programs that you may be eligible for:
Perkins Loans Federal Teacher Cancellation
If you qualify for this program, you can receive as much as $27,500 relief in your student loans. During the first year, 15% of your debt will be canceled and this will continue yearly in varying percentages until all of your debt is forgiven in a period of five years. If you are accepted into this program, you need not apply for the others as 100% of your debt will be paid off.
However, qualifying for this program can be a bit tough. Some say that only teachers in extreme hardship are entitled to this loan. It's because one of the requirements is teaching a state-shortage subject at a low-income school. You may also have to teach special education, math, science, bilingual education, and a foreign language.
Teacher Loan Forgiveness
While this may have fewer requirements than the cancellation program mentioned above, one of its major qualifications is teaching at a school for at least five years.
You may be awarded as much as $17,500 in your student loans if you hold a full state certification or license and teach special education, secondary math, or secondary science subjects. If not, you'll be entitled to $5,000 in forgiveness.
As a side note though, you may not apply for this program to clear off your PLUS or Perkins loans. You also cannot count the time spent teaching to receive benefits through AmeriCorps. And if you really think about it, you have already paid off five years' worth of your student loan prior to being accepted into the program.
Public Service Loan Forgiveness
Under this program, your loan will be completely discharged after completing 120 on-time monthly loan payments. The best way to take advantage of this program is to first apply for the income-driven plan to extend your loan repayment terms.
You should also render work in the public or non-profit sector to qualify. If your school qualifies as a non-profit institution, then you're welcome to send in your application. This is applicable to private and parochial schools that are registered as non-profit organizations.
State-Sponsored Student Loan Forgiveness Programs
There are many states where the local government steps in and helps teachers in paying off their student loans to keep them teaching in places where there is a high need for them.
Some of the states that offer aggressive student loan forgiveness programs are Arkansas, Iowa, Illinois, Maine, and North Dakota. To know if your state offers such a program, check with the American Federation of Teachers. There's likely one for every state.
These are the student loan forgiveness programs that you may be eligible to apply for as a teacher. As a matter of fact, you may apply and be accepted for two of these programs at a time.
However, it's also important that you fully understand the commitments that are required of you while on the program. You don't want to breach the contract and face penalties later on. But more importantly, you don't want to jeopardize any opportunities in your career that may come your way later on.
Final Thoughts
It's essential that you analyze the implications of applying for one or more of these programs so you'll get the best out of them. If you can speak with an expert to know more about these programs, do so. That way, you'll know exactly what you're entering into. You'll also learn about the things that you can or cannot do.
Always consider the option that would allow you to pay off your debt faster. It's because the faster you get out of the program, the more flexibility you'll have with your career.
Debt has always been something that could limit you in doing the things that you really want. Student loan forgiveness for teachers is one way to be free of student loan debts. Take advantage of these programs so you won't have to be crippled by debts and be the fulfilled, well-paid teacher that you deserve to be.
Are you looking for student loan forgiveness as a teacher?