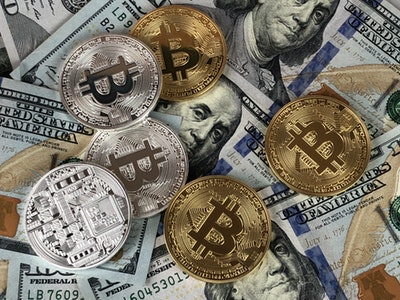 Developments in the payment technology market have already had an incredible impact on the world around us.
Our day to day lives and the actions that we complete every day has been transformed by inventions such as the credit card with its magnetic strip, a contactless payment that allows us to complete a transaction without inputting our PIN for each purchase, and the ability to transfer money to online accounts or spend money from our bank accounts online.
When these technological developments come about, they are often adopted very quickly. For example, as of 2017, contactless purchases accounted for approximately one-third of all card purchases, according to figures released by the British Retail Consortium.
This alone has greatly changed the retail sector, with many businesses making use of contactless payment systems in order to appeal to customers in a rush.
The payment technology developments mentioned above are not the only big things that the sector is working on, however, and retail isn't the only industry impacted by these movements.
The online poker industry is also working to accommodate these shifts in payment technology, with the following inventions, in particular, set to cause the biggest change.
Blockchain Technology and Cryptocurrencies
When it comes to online payments, cryptocurrencies and blockchain are two of the biggest buzzwords. And with good reason. The cryptocurrency market is set to grow to $1 trillion in 2018, according to Jesse Powell, the CEO of a leading cryptocurrency exchange called Kraken. But just what are cryptocurrencies and blockchain and how are they impacting online poker?
To understand all of this you need to know what tech do they use and how they work with them.
A blockchain is a digital ledger in which all transactions made on it are recorded chronologically and are available publicly. Cryptocurrencies, meanwhile, are currencies that exist in the digital space and are designed to facilitate the world of digital transactions. Moreover, there is no centralized bank that can inflate the price of a cryptocurrency, the price is down to supply and demand.
Analysts have called cryptocurrencies and online poker the perfect match. For starters, transactions made in cryptocurrencies can be completed very quickly, meaning that, unlike traditional payment methods where you have to transfer the money from your bank account to an online wallet, money can be deposited and withdrawn immediately.
Cryptocurrencies also aren't region-specific meaning that there are no charges for spending your own currency to play online poker (e.g the Euro) but cashing out your wins in another currency (e.g the US Dollar) so in theory, it makes things more efficient.
PayPal and E-Wallet Protection
If you're a person who plays a lot of online poker, the last thing you want is to be charged extra for making transactions with a poker provider.
Rather, you want an easy way to enjoy games like Texas Hold'Em, stud poker, Omaha Hi, and 7 Card Stud, without the usual processing fees. That's why online payment provider PayPal is steadily being offered by more online poker sites such as https://888poker.com, which lists PayPal as one of its many transaction methods.
Not only does PayPal not charge any processing or service fees and is free to use (there are no yearly administration costs), but it also lets you spend from multiple places.
For example, you could add multiple bank accounts, balances in multiple currencies, as well as multiple credit cards. This means that if one of your accounts runs dry, there will be no embarrassing declined payment attempts and your payments will be successful on the first try.
Moreover, PayPal is secure and works to keep your financial information safe, which is one reason why it has over 227 million active users and why it is used by so many online businesses. So, instead of sharing your precious payment details with every retailer or online poker site you spend money with, PayPal keeps that information encrypted meaning that the places where you spend money do not keep access to your payment information. This security is typical of e-wallets (electronic wallets) such as Yandex. Money and Instadebit too.
Credit Card Transaction Insurance
The security and protection offered by payment platforms such as PayPal and other e-wallets aren't the only ways that online poker providers are doing their bit to ensure that the transactions made by their players are done in an incredibly safe manner.
In order for players to have a fun and entertaining time playing online poker games, they need to be able to do so with the confidence that their financial details are safe.
When online poker players make transfers to their accounts using a credit card, they are able to benefit from something called credit card protection, also known as credit card transaction insurance.
In the UK, when you use your credit card to make a purchase that costs between £100 and £30,000, you will be protected if, for example, the business you're trading with closes down, the product you've paid for is faulty or if the company refuses to fix it. In this case, your credit provider will help you to get a full refund.
This is good news for online poker players as if something is to go wrong while you're trying to transfer the money between your credit card to your online poker wallet (e.g the servers go down or the website crashes) and your money does not show up in your account, you will be able to take steps to recover it.
Of course, smaller sums below the £100 threshold are not covered, but if someone is a particularly big spender on the online poker tables, then their large money transfers will be covered by credit card protection.
The smart minds in the world of digital payments are constantly working on new ways to allow us to spend our money, adapting to digital payment trends and what we're spending on. So, while online poker is set to embrace the above new innovations, expect to see even more new ways to pay to play in the future.