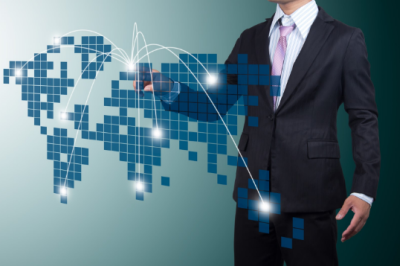 Using a virtual office offers business owners in Indonesia with the flexibility of doing business in a number of locations without the added travel expense.
Used mostly by those who work remotely, a virtual office gives businesses with on-site office space opportunities to expand and do business on the international stage. With advanced technology, today's office solutions companies provide businesses with a variety of tools to make your office expansion efforts run with ease.
One of the major benefits that employers, and their employees, find with a virtual office set up is that much of the work can be done from different locations. Therefore, when meeting at the office, these meetings tend to be more productive. Additionally, your employees save a lot of money on costs related to commuting to and from the office.
To learn more about how a virtual office can expand your business, continue reading below.
#1 Expand as Needed
With conventional leases, business owners who need to expand will find themselves locked into a lease that lasts for at least a year.
Furthermore, the lease only covers the building in a place where you may still be testing the market. In addition to the building, you have to provide utilities and the other amenities for your office, and these costs add up after a while.
With a virtual office, you can expand as you need space or amenities. These plans provide the business owner with access to facilities and top-notch amenities and depending on the package, the leases can be modified to your requirements.
For entrepreneurs trying to do business outside of Indonesia's major industries, this type of office can help them expand with less risk. These types of leases are great for the self-employed and those with startups.
#2 Increases Your Competitive Edge
Because impressions do matter, businesses culture in Asia, much less Indonesia, mandates that entrepreneurs put their best foot forward in trying to remain competitive. For this reason, business owners need office space in prime locations. For many business owners, an office of a prestigious street is extremely costly for a fledgling business.
Virtual offices, conversely, are in some of the most highly sought-after locations around the world. Essentially, a virtual office allows businesses access to prime locations around the world, thereby leveling the playing field.
This access is important when competing on a global scale because location and image are synonymous with success. When competing with other businesses, your office needs to be in a location that promotes networking.
#3 5-Star Technology
As part of any virtual office package, many leasing companies provide business owners with a range of technological amenities that have multiple uses.
One of the most valuable amenities is video conferencing, which allows business owners in one area to hold meetings and have interviews with people no matter what their location. This one tool has made it possible for people to do business in a number of locations without the added expense of travel and other logistics.
Other amenities include fax and email capabilities. In addition to WiFi and high-speed internet, some companies provide business owners with additional tech support. In terms of expansion, when working with a virtual office, these technologies again allow for businesses to grow without added costs.
#4 Virtual Office in a Modern Reality
Going virtual offers businesses the ability to expand into new markets without the burden or hassle of extensive planning or cost. By having access to meeting rooms around the world, business owners can manage an extensive operation from one location.
In today's modern business environment, a company that can maintain a commanding presence gives itself every opportunity to thrive, and a virtual office can help with this global presence regardless of your office's location.  In fact, you can get a high-profile business address by going to this registered office address provider.
With a virtual office in a prestigious address of a major international business hub, your business will have every chance of succeeding, expanding, and reaching your business goals.
So what are you doing to expand your virtual presence?