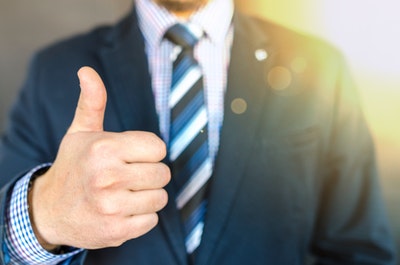 Everyone wants to make more money so that they can live more comfortably.
But what does it take to command a higher salary at your current job or at a totally new job if you are on the hunt for an even better position?
Check out the tips below to help you become even more qualified for a high salary that will give you the comforts you seek.
Higher Education for a Higher Salary
Education is invaluable in today's world and it is the best way to differentiate yourself from your competition of fellow job seekers.
Even in your current job, you could demand a higher salary by going back to school and getting an even more advanced degree than what you already hold.
Basically, the degree will give you a whole new set of skills that you didn't have before, so it will be able to elevate you to a new level and make you qualified for even more job positions. So, if you have a bachelor's degree, consider going back to school for your master's degree.
And if you already have a master's degree, there are many online doctorate degrees that will help you get to the highest level while studying from home and while holding down a job.
Gain More Experience
Gaining more experience and garnering more positive performance reviews, could also help you qualify for a higher salary. How could you get more experience?
Well, you could stick with whatever it is that your employer tells you to do and just put your time in. Or, you could go a step further and let your employer know that you are willing to do even more. Going above and beyond will help you stand out and prove that you are enthusiastic and willing to work hard.
On top of that, though, you could also find work opportunities on the side by freelancing after hours or by volunteering in your free time. Even if you are not currently employed, you could put your skills to work through freelance jobs and volunteer work so that you could be ready to prove your worth once you start getting interviews.
Know How to Negotiate
When you feel that you are qualified for a higher salary and you are ready to negotiate with an existing or potential employer to get the salary that you know you deserve, be sure to put your communication skills to work.
In addition to knowing your worth, be sure to organize your thoughts, be ready to answer tough questions, and know the exact number that you are aiming for.
Get ready for rejection, get ready to negotiate a better health benefits package in exchange for a lower salary, and be ready to explain what you have done to earn the higher salary in the first place.
With the tips above, you could qualify for a higher salary, as well as negotiate your way to the salary that you know you are worthy of. So be fearless, go after your dreams, and know that the sky is the limit!
So what are you doing to negotiate a higher salary for yourself?  I would love to hear your story and how you were able to do this or if you are planning to do this what is your strategy.  Share in the comments below.
Cheers!