That financial burden they call debt is a massive stress in so many ways.
Personally, emotionally, professionally, and of course in the eyes of large organizations, such as if you're trying to buy a house.
Every little bit of financial hardship has its origins in one thing, your spending habits. And even if you've managed to
And even if you've managed to avoid debt for most of your life, there tends to be a situation where you need a larger cash injection, like if you're buying a car.
And it can become a big habit, borrowing money, and you can find yourself at debt's door and stuck in a horrible cycle of obtaining a loan to pay off another one until you're swamped with additional interest payments.
What can you do to keep these issues from ever occurring?
The Skill Of Negotiation
While it may sound like an essential business trait rather than a personal one, negotiating better terms or lower repayments on outstanding debt is something that can help to give you some more breathing space.
If you owe money to an organization, it can help you because it will buy you some time to gather more funds, and it helps them for you to show the willingness to pay off your debt.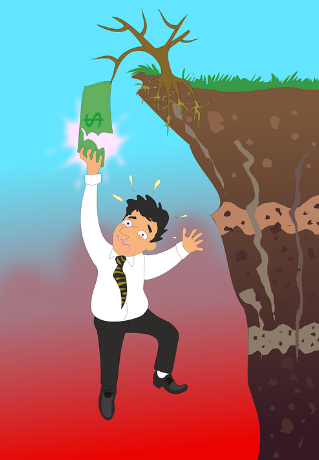 A lot of people never admit their faults in this respect, and it's a quality that can get you on their good side.
If legal action is being instigated by the company and you need someone like the zebersky payne law firm specialists, it always works in your favor if you were compliant with the company you owed money to.
But if you can stop it before it gets to that point it will help you in negotiating some of your own terms.
Habit, Habit, Habit
Yes, it's all about how you spend your money, not what you spend it on.
If you are able to get into the right methods of spending money, you will automatically cut back on your outgoings. People don't take responsibility for their spending habits, and this is why they're in debt.
So it's better if you get a pen, go through your bank statements, and start to establish some patterns in what you spend and how you spend it.
If you see that every 4 days you're eating out, stretch it to every 8 days, and you've already recouped 50% of the cost of your meals out.
Even if you think you couldn't possibly spend any less, there's always something you can cut back on.
Advice Is Always Around
Debt advice, and ways to manage your spending is such a common problem for most of us, that there will always be an organization on hand to help give you tailored advice on how to best curtail your money.
You may be paying too much for a gas supplier, you may be buying brands that are costly, or you might have your own spending issues.
Whatever the problem, there is always help for you, so don't ever feel like you're stuck with debt.
What Are You Doing to Get Debt Free?
So what are you doing to lower your debt and get back in the black with your finances?  Personally, I've been there when it comes to debt and my best answer is to always keep looking for an answer.
As long as you are looking a solution the possibility exists for you to get out of debt. So take a moment and share your story below and together we can work at ridding debt from our lives.
Cheers!