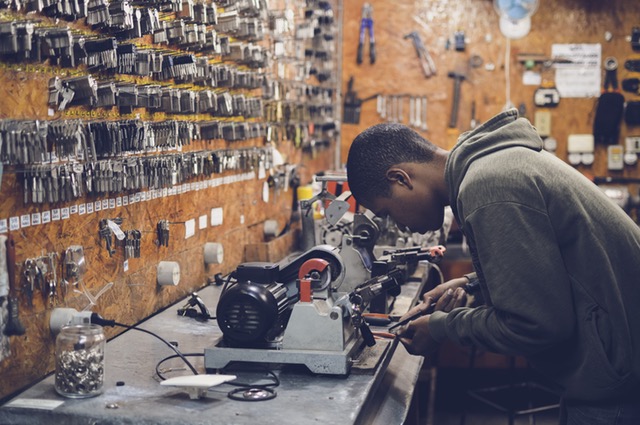 As a homeowner, you are bound to experience problems with the appliances and systems in your house. Such problems will usually undermine the comfort and convenience that you enjoy in your house.
To ensure that the problems are fixed properly and will not reoccur in the near future, you will need to hire a reputable tradesman.
There are numerous companies that offer these services in the market. Taking the following steps will help you to distinguish reputable tradesmen from those who are likely to do a shoddy job.
#1 Verify any Reviews and Seek References
Once you have done your research and had a few experts in mind, you should ask their previous clients about their work quality. If it's possible, you could even go and look at the job they completed and assess the work yourself.
You may find companies and individual tradesmen who have websites that include online reviews from previous clients. These reviews will help you to find out what previous clients think about the service people as well as the services they offered.
The same information can be obtained from the social media pages of the experts and companies.
#2 Value Professionalism
Just like any other professional, tradespeople are supposed to be professional when in the work environment. Professionalism should be evident both in their conduct and appearance.
A reputable tradesman should have good communication skills and be punctual at all times. In case the tradesman is unable to show up for an appointment at the designated time, they should contact you at a good time to inform you.
This will show how seriously they take their work as well as how much they value their clients. Professionalism is likely to be evident in their work once the project is complete.
#3 Do Not Compromise on Insurance
Any tradesman you select to carry out installation or repairs on your property should be in possession of the necessary tradesman saver insurance before they begin work.
Some of the insurance covers to look for are protection against the tradesman's losses and covers against any damage to your property. It is also important that your preferred tradesman has insurance to cover the service people from any injuries they may sustain when working.
All the insurance certificates that the tradesman presents to you need to be current and valid for the entire duration of the project.
#4 Request a Completion Date
Before work begins, your chosen tradesman should provide you with an estimated period that the work is expected to take.
The time estimated by the professional should only be altered by unavoidable circumstances. This will not only help you to plan but will also allow you to prepare mentally for the inconvenience that installations and repairs may bring.
A tradesman who has sufficient experience will be in a position to estimate the time it will take to perform a job once they assess the situation.
#5 Get a Written Quote
Before you commit to any tradesperson, you should be aware that you are entitled to know what you will get, at what price it will be provided, and within what period.
You should discuss these issues with the tradesman and ask whether the quote is fixed or is just an estimate. You should also compare quotes from different experts before settling on the one to do the work. In the end, ensure that the quote is written and that both you and the expert have copies.
This will help in resolving any disagreements that may arise during or after the work has been completed.
You should also consider having a system that will help track these things too.  Doing this it will help you save on admin costs, track hours, and showcase skills. You can find out more here if this is something that interests you.
#6 Ask for Their Licence
Tradesmen are required to carry their licenses to verify their position when meeting a client. It is important to ask for a license so that you can be sure that a competent person will handle your project.
However, sub-contractors can work for someone who holds a license. The governing or regulatory body can revoke licenses even in situations where the tradesman is qualified. Therefore, you should prioritize the license over qualifications, since a license is the only proof that the expert is duly registered.
By following the above advice, you should hopefully have no issues when hiring a tradesman for your work. If you still have concerned, call up the service provider or individual and get as much information from them as you can.
So what are you doing to find a reputable tradesman?  Are you using the tips I shared or are there any other tips you can give that I haven't shared?  Share your thoughts below.
Cheers!