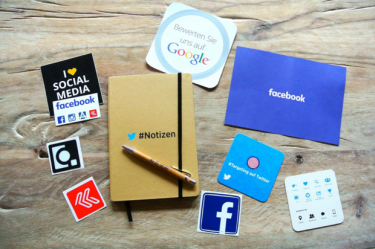 You've heard about all the benefits of online marketing, and you've decided to give it a try for yourself, right? Then, as time goes on, you're expecting to see results.
However, you won't always get them. Unfortunately, online marketing isn't easy, and not everyone will be successful at it. All of your competitors are competing with you for that online space, and you can't all come out on top.
If you aren't reaping the benefits of online marketing, you're probably doing something wrong. What is that? I don't know. Only you can figure out why you're aren't enjoying the success you should be getting.
However, we're going to present you with a few possible reasons why that might be. Don't panic, just read our tips and get ready to try some new things.
#1 – You're Hitting The Wrong Areas
It's possible that although you've got all the right ideas, you're not targeting the right people. For example, putting posts on social media is great, but who is seeing those posts?
Do you have a good base of people who like your page? If not, no-one's going to know those posts even exist. You might be involved in email marketing, but have you ever considered that your emails might be going to the junk section? Look at what's going on behind the scenes and figure this out.
It's incredibly important to continuously monitor what's going on. If one approach isn't working, change it up. You'll have access to all sorts of analytical data, and by neglecting it, you're missing out.
Just like any other marketing strategy, you have to find the right approach. By throwing a bunch of ideas at the wall and leaving them to fail, there's no point even trying in the first place.
#2 – Neglecting SEO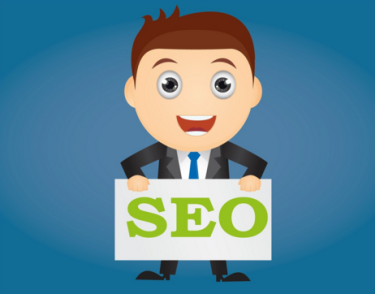 SEO is the big thing that many businesses don't think about. Why bother creating a good website if no-one's going to see it in the first place?
SEO can be implemented to rise your website up to the top of Google's rankings for certain keywords.
You don't want someone to type something on Google and find one of your competitors' websites instead. They'll get the business, and you'll continue to languish at the bottom.
The big problem with SEO is that it's very difficult to learn. You can't just decide to get involved and expect success right away. Is SEO outsourcing effective? You bet it is.
Most of the big companies out there outsource their needs to these companies. They'll have the tools and expertise to get your website and brand where it wants to be.
#3 – Failing To Utilize The Power Of Social Media
How can you afford to let social media pass you by as a company in 2016? If you're creating websites and sending emails but don't have a presence on Facebook, you might as well stop trying.
Social media isn't just a way of finding out what your friends had for dinner, it's a crucial marketing tool that comes with all sorts of benefits. Done correctly, social media marketing can have the power to help your company explode in popularity.
You can also use paid marketing to reach a greater amount of people with social media. You can target a specific type of person to reach, improving your brand's reputation in the right areas. Traditional marketing just can't compete with that sort of potential.
#4 – You Don't Have The Right Skills
We said this at the start: online marketing isn't easy.
Lots of business owners seem to think that it's a quick-fix to get more views and make more money. The problem is that so many people don't understand it, but give it a go anyway. Online marketing is just as important as hiring a traditional marketing team for your company.
Don't expect your average employee to do wonders with it. There are highly trained experts who understand online marketing and can help you along the way.
That doesn't mean that you can't take the time to learn it for yourself, though. The best idea is to seek help in the interim and start learning about it.
Take an evening class or browse the thousands of online resources that can help you to understand online marketing. You're never going to compete with the experts unless you go into the profession yourself, but you'll have a much better idea of what you're doing.
#5 – Not Dedicating Enough Time To It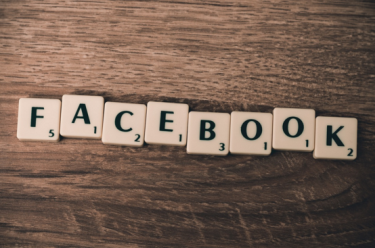 Finally, if you're doing all the right things but it's still not working out for you, you might not be spending enough time with it. Many business owners fail to consider how time-consuming online marketing can be.
Not only do you need to implement your strategies in an effective and eye-catching way, but you also need to maintain them. Consistently updating your website is one thing, but what about all the social media aspects as well?! You can't just set up a Facebook page and leave it; you need to be constantly active.
If you can't afford to spend so much time on it, this is where those experts come in. By only doing half the work, your online marketing strategies will feel half-assessed. People can spot when a lack of care has been taken, especially when your competitors are going all-out.
You'll be reaching fewer people, producing poorer-quality work and making less money as a result.
Are You Failing at Online Marketing
Let's go back to that first point that I've reiterated throughout this article: online marketing isn't easy. Even if you only take one thing away from this today, that statement is what it should be.
We need to get out of the mindset that online marketing is an easy thing to implement. It isn't. In fact, it's much harder than traditional marketing strategies because you're all competing in the same place.
Heck, you're competing with companies around the world now! You can't just do the bare minimum and hope the customers will come to you, because they won't. Take it seriously, follow our tips, and you should start to enjoy more success.
What are you failing at when it comes to online marketing?  Feel free to share your thoughts and comments below.