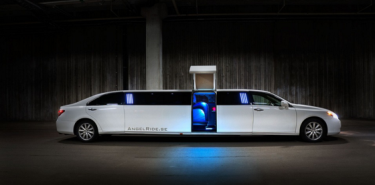 Starting a business is a huge undertaking, no matter what area or industry it is in. But with the transportation industry, it can be particularly daunting. Any budding business owner will have plenty to take on board if they want to start a business of this kind.
Nonetheless, the results of such an enterprise can be extremely lucrative. Most of the hard work in the very beginning is finding a decent location for the business.
In this area of business, location is everything. After all, if you are too far away from an area that has a need for limo services, then it might not be viable to operate there as a business.
You need to ensure that there is a good deal of demand, otherwise, it might just fall through.
That being said, it is an exciting business to get into, and the rewards are potentially great. Let's take a look, now, at the steps you need to take in order to get going.
Write A Plan
Any business needs a business plan, and yours will be no different. Without a business plan, you will struggle to keep things together further down the line.
When you are writing your plan, it is a good rule to remember that it is impossible to be too detailed. You want to outline every detail you possibly can; miss nothing out. This is the stage during which you will do most of your essential research.
You need to find out how much the whole thing will cost you to set up, for example. So at this stage, you will be looking into the cost of getting hold of all the equipment necessary. On top of that, you need to consider how many people you are likely to employ – and how much that will set you back.
Where will you be looking for your office space?
More than that, though, a good business plan details your expected route to success. You need to allow for a considerable amount of growth.
How quickly would you like your business to grow? What is your five-year plan? What about your ten-year plan? Having a solid idea of how much you expect your business to grow helps hugely in the long run.
It means that you know, every step of the way, which the right decision to take is. More info on writing a plan here: http://smallbusiness.chron.com/
Seek Financial Support

It is at this stage that you will want to start looking around for financial support for your business. Chances are, you will need a considerable amount.
Unless that is, you happen to be sitting on a lot of money to start with. But for most people, some support is usually in order. The most common route for obtaining this amount of money is to take out a business loan.
The benefit of a business loan is that you can usually borrow a pretty significant amount. If you shop around, you can sometimes even find banks that offer fairly reasonable payback schedules. It is well in your interest to look around at this stage, and not to rush anything.
Alternatively, you could seek help privately. It might be the case that you know somebody who is willing to help you out. If that is the case, and they assent, it is still a good idea to draw up a contract between you. Otherwise, things might get ugly.
The last thing you want is for a friendship to be destroyed because of a failed business.
Lease Or Buy Vehicles

At this point, you want to actually start sourcing your limousines. It's up to you whether to lease or buy the limos. If you are fairly confident about the success of your business, then I would suggest just buying them outright.
That way, you are not paying unnecessary leasing fees. There is also certain security in owning your own limo for your business. It is probably a good idea to start off small here.  You can also check out Limo Find to find a local limo service.
It doesn't make much sense to buy a whole extensive fleet of limousines for a business that is just starting up.
Ideally, you would have planned all this out in your business plan, so you should know exactly how many you need to start off with. For some great limos, look here for inspiration: www.AmericanLimousineSales.com/suv-limousines/
Set Up An Office
Transportation businesses, like any other venture, need an office to run out of. It can be amazing how many people forget this.
Don't fall under the illusion of thinking that you could run a successful limo business without having a central base. To run things efficiently, you need to have somewhere where you can organize everything with a considerable degree of ease.
When you are choosing your office space, location is key. Ideally, your base should be somewhere fairly central to the area in which you will be operating.
However, you also want it to be fairly inconspicuous. It is probably a good idea to spend a fair amount of time choosing the location for your office space. Once you are set up, you will not want to move again in a hurry. More on setting up office here: www.startupdonut.co.uk/startup/business
Hire Passionate People

Once you have your vehicles and your office set up, you might need to consider hiring people to help you. For most businesses, you want at least one or two other people in the beginning. With a transportation business, there really is no getting around it.
After all, at the start, your skeleton team will be two or three. You will need someone driving a limo and someone back at base. And that is the bare minimum. If you want your business to start off a bit faster, then you may well need a few more people.
Starting with three or four limos and drivers might provide a pretty good balance. But again – it all depends on your business, and what the local area is like. Ensure, though, that everyone you hire is of legal driving age, and that you have a copy of their relevant documents on file.
This is the last thing you want to get in trouble for as a transportation business!
Could You Start a Limo Business?
This kind of business can be particularly hard work. However, with the right attitude, and the right people beside you, it can also be a joy. Work hard, and you may well experience some lucrative rewards before too long.
Have you considered starting a limo business of your own?  Share your thoughts and comments below.