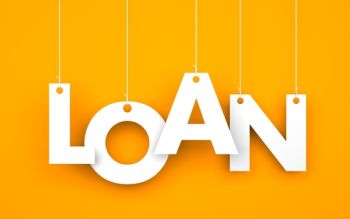 If you're looking into taking out a loan, it can be daunting deciding with the various loan types available.
A small installment loan is a personal loan that compounds interest on the principal until the balance is paid in full.
A short-term loan is usually issued in the form of a payday loan or a cash advance loan.
Both loans can sound very similar but in fact they are very different in many ways.  In this article I'm going to give you the pros and cons to each to help you make a better decision or even you should be involved with either type of loan.
So let's dig deeper to distinguish the difference between the two and which could prove best for your needs.
Pros of a Short-Term Loan
The benefit of a short-term loan is having fast access to cash you need the most. You can receive your money directly deposited into your bank account the next business day, without the need for a credit check.
Pros of an Installment Loan
The benefit of taking an installment loan is your borrowing capacity. The minimum is usually around $2,500.
As you pay your loan down, you are eligible to increase your loan amount.  Also, you can find better rates if you use online installment loans and shop around.
Major Con of a Short-Term Loan
Short-term loans have earned a bad reputation because of their high APR's ranging from 200% to over 2000%. Since your loan availability will have a cap, your risk and the lender's risk is minimized.
However, if you continually have late payments or roll your loan over to an additional term, this high APR can get you into a payday loan trap of which you'll never truly get out of debt.
Loan Repayment Terms
A payday loan is usually set to be paid back within one to two paycheck cycles. That's why your loan amounts are limited. However, you can extend the loan up to two terms or 90 days.
Installment loans are meant for long-term use, typically one to two years.
Available Loan Amounts
Short-term loans are given up to the amount of your paycheck, so they are lesser than an installment loan.
For most lenders, they will place a cap on your borrowing amount; However, after your first successful paid in full balance, they may double your limit for your next loan. You can expect to receive anywhere from as little as $10 to $5,000.
Which is Better for You?
Truthfully, there is no right or wrong answer as to which is best. If you have bad credit or just do not want to have your credit run, a short-term loan is a viable option.
The lender makes it easy to obtain by having no credit check requirements. However, if you need more money and a longer term to pay your loan off, a small installment loan is your best option.
So what are your thoughts?  Have you ever had a small investment loan or short term loan?  Share your thoughts and comments on them below.