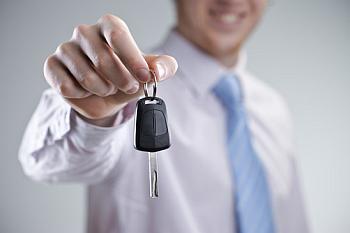 Everybody wants a nice car—something that will draw attention, make heads turn, and fill the driver with excitement all at once.  Even better, is having a car that will continue to have this effect for years to come.  Most people think that having this kind of car means purchasing a pricey Porsche level vehicle…but that is not the case anymore.  You could have a beautiful car with a luxurious interior, loaded with features, without falling short on performance or practicality—with a price tag that would make the gentlemen at Range Rover and Mercedes-Benz blush.
This is not to say that Porsche, Range Rover, and Mercedes-Benz are not fine automobiles—these are incredible cars. However, there are other makers who are more attractive as far as P.P.A. ratio goes (practicality: performance: affordability).  By the way, I just made that ratio up…as far as I know there is no actual mathematical ratio…so please don't expect one, because I am not that guy.
A discussion of which cars score highest on the above-mentioned-hypothetical ratio could go on forever—because there are a load of cars worthy of mention.  In this article I will give my top picks in each general classification of vehicle, some tips when buying, general automotive trends, and I will briefly discuss buying used and/or project vehicles.
Sports Car
Nissan 370Z   
2014 370Z base price USD $29,990.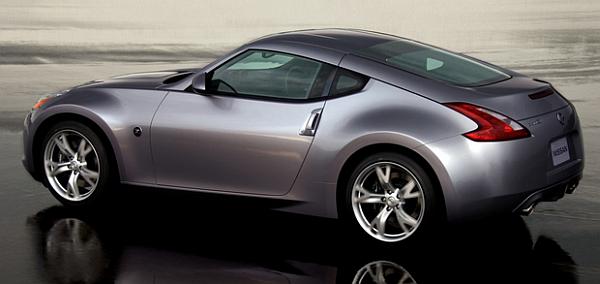 Practicality:  In reality, a sports car is almost per definition impractical.  If you have no family, no pets, don't play sports requiring gear, and just want to go fast and have an exhilarating drive at all times…this is your car.
Performance:  The Nissan 370Z will definitely catch the eye and with a 3.7L V6 engine producing 332hp and 270 ft-lbs. of torque, this car does not lack in the get-up-and-go department.  Compare those stats to the 2014 Porsche 911 with a 3.4L straight 6 engine cranking out 350hp and 287 ft-lbs. torque.  Not too shabby.
Affordability:  At a base price tag of USD 29,990, the Nissan 370Z sounds pretty reasonable.  Compared to the aforementioned Porsche's base price of roughly USD 84,000—the Nissan looks even more attractive.  For almost half the price of a base model Porsche, you can have a fully loaded brand new 2014 Nissan 370Z NISMO (the tippy top performance package).
Luxury Sedan
Hyundai Equus
2014 Equus base price USD $61,000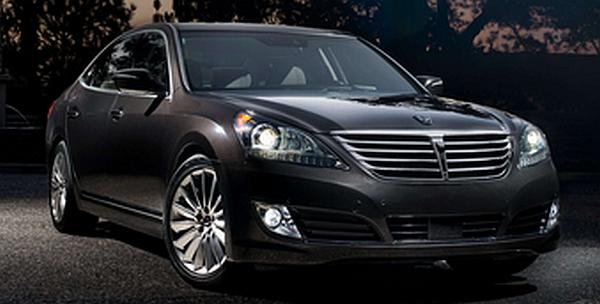 Practicality:  This car can be driven anywhere, with anyone.  From a board meeting, to happy hour, to the kid's soccer game, to an upscale restaurant—all while looking very good.  Seriously, the first time I saw this car I thought it was a Lexus LS with weird custom hood and trunk ornaments.  The Equus has a luxurious, not to mention spacious interior; and a good sized trunk for carting around groceries or luggage.
Performance:  Generally, sedans are not known for driving excitement; they are known for being very comfortable and supple. However, auto makers have been trying to pack more driving punch into their sedans while maintaining the beloved luxurious feel and comfort—and the Hyundai Equus does not disappoint.  The Equus has a 5L V8 engine with 429 horses pushing it…this is definitely not a Hyundai from 5-8 years ago when performance could be suspect.
Affordability:  A fully loaded Hyundai Equus will run around USD 68,000–which may seem steep; but when compared to the Lexus LS base price of USD 72,000 it isn't so bad. Further compared to a Mercedes Benz S-class base price of USD 98,000 the Hyundai Equus is a tremendous value.
Test drive one and I bet you will be pleasantly surprised with the Hyundai Equus.
SUV
Jeep Grand Cherokee WK2 (WK2 = Model Years 2011 and later)
2014 Grand Cherokee base price USD 28,795
Full Disclosure: I own a 2013 Jeep Grand Cherokee Trailhawk and love it.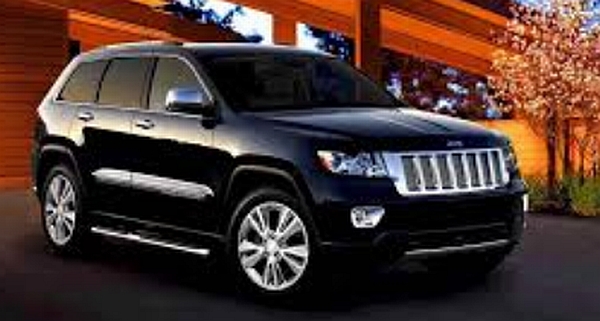 Practicality:  The new Grand Cherokee combines the luxury of a high end sedan with the utility of pickup truck—there are few settings where a Grand Cherokee would not excel in.  You can do everything mentioned in the practicality section of luxury sedan, and you can do it off-road with a load of wood in the back that you just chopped out in the forest.  Or you can set the seats down and carry furniture in the back; or ski gear; or fishing tackle—you get the picture.
Performance:  The Jeep Grand Cherokee has a myriad of engine options, from a 3.6L Pentastar V6, or a Hemi V8, to a 3.6L EcoDiesel engine.  That's right—you can get this Jeep with a diesel engine.  Speaking from experience, the Hemi V8 is probably overkill, and does not get good gas mileage. For most drivers, the 3.6L V6 engines will be PLENTY of power—the 3.6L engine will have no problem with towing the largest U Haul trailer.  However, if you plan on towing a fishing boat, or an RV—better get the V8.   Off road, the all-wheel drive and computerized adaptive traction control is mind blowing…I have not come across a situation yet that the car could not handle.  Also…some Grand Cherokee feature packages come with a sport handling mode that adds some elements of sports car driving that most find very enjoyable.
Affordability:  For the litany of features the Jeep Grand Cherokee comes with, you will be hard pressed to find a better equipped SUV with equal performance at this price.  The look and feel of a decked out Grand Cherokee (Overland or Summit package) is up there with the likes of Range Rover.  However, the Range Rover Sport base price is around USD 63,500…while the most a top-of-the-line Grand Cherokee will cost is around USD 63,600.
Pickup Truck
Ford F-150
2014 F-150 base price USD $24,000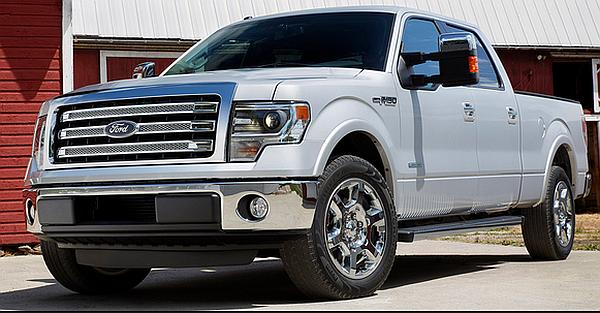 Practicality:  Short of towing or hauling ungodly weight (in which case a Ford F-250 or F-350 is your truck), there is little to nothing a Ford F-150 cannot physically do.  You can carry 1 yard (equal to a front end loader bucket full) of mulch in the truck bed; you could easily transport a full size sofa or dining room table & chairs—and you can do it all in style.  The interiors of the new F-150's are similar to what you may find in a luxury sedan.  The only place an F-150 might seem out of place is in New York City or coming from a board meeting/upscale restaurant…unless of course that board meeting or nice meal is in Texas J.
Performance:  Like the Grand Cherokee, the Ford F-150 has a number of different engine choices such as 3.5L V6 EcoBoost, 3.7L V6, 5L V8, 6.2L V8, and 6.2L V8 SVT Raptor.   Again, like the Grand Cherokee the smaller engine will serve most driving purposes—and the 3.5L V6 actually gets very good gas mileage (up to 23 mpg…fantastic for a truck).  Any engine configuration in the F-150 will tow a loaded U Haul trailer admirably, but for much heavier items consider a larger engine.
Affordability:  The 2014 Ford F-150 base price is currently the lowest of the major full size trucks offered.  Compared to the Toyota Tundra's base price of USD 38,845 the F-150 is priced very well.  Currently, there is serious competition amongst the full sized truck makers (Ford, Chevrolet, GMC, Toyota) so there are deals to be had.
Buying Tips
1. Consider base model price; but also consider what features the base model comes with.  For example, a based model Mercedes Benz S Class priced at USD $98,000 may be better equipped than a base model Lexus LS priced at USD $72,000.  Be sure to compare features and details lists carefully.
2. Go to the dealerships at the end of the month, and even better—at the end of the year.  Salesmen are trying to make sales to meet quotas.  Also, there are usually inventory clearing incentives near the end of the year.
3. Consider working with your banker or an online source to secure auto financing before going to the car dealership—I wish I had known this was possible before buying my car.  Now you can find a great rate by visiting sites like Auto Credit Express.  It is possible that working directly with the bank or online provider will result in a lower interest rate for you vs. going through the dealership.
4. Do your research before going to the dealership.  Know what model vehicle you want, the features you want, and what the price should be.  Most auto maker websites have a function where you can build your own car…use this tool and use the information when in the dealership.
5. It is wise to know the value of the same model vehicle in gently used condition by checking websites like Kelley Blue Book, Edmunds, or Cars.com.
6. Do NOT reveal your budget to the salesman.  They will ask almost right off the bat what your budget is—don't tell them.  They will take this information and try to sell you a lesser car for your budget price.  Instead, insist that the salesman show you the car that most closely matches the vehicle you have built using the online tool.
7. If the salesman is not as helpful as you would like, or things just aren't going your way…explain the issue to the salesman and if the situation doesn't change for the better—simply say "maybe I will try another dealership, perhaps they can better assist me."  This phrase is generally the trump card in getting things done a bit quicker.
General Automotive Trends
The cost of fuel has become a factor in new car purchases.  Auto manufacturers recognized this and produced cars with much better gas mileage—unfortunately this meant smaller engines producing less power.  The resulting cars are very easy on gas, but not very exciting to drive.  This is beginning to change; manufacturers are focusing on refining their engines to get more power from smaller engines with less fuel consumption, making cars lighter, etc.…we are getting to a point that small engine vehicles can be very entertaining to drive.
As far as looks are concerned, there seems to be a move toward more sleek, curvy, streamlined bodies.  Take a look at the new BMW 7 series, Jeep Grand Cherokee, and even the 2014 Range Rover Sport has softer and more elegant lines than previous body styles that were boxier. 
Buying Used or Project Vehicles
Used
The main advantage of buying a used car over a new car is cost savings—in most cases a new car is far more expensive than the same car in used condition (old supercars such as Ferrari, Lamborghini, etc. are exceptions).
Before buying used, develop a trusting relationship with a mechanic, one that you are confident will not cheat you…when you are looking at used cars, whether from the dealer or private seller, make a condition of sale that the car must pass inspection by YOUR mechanic.
Reputable dealerships will have absolutely no problem with this; a private seller that has a problem with this condition is a red flag.  Remember, used cars are often not under warranty—although some dealerships do offer a short warranty on their certified pre-owned vehicles.  This means that even if a car passes inspection, there could still be parts that break in a shorter amount of time than a new vehicle—and you will be responsible for that cost.  To me the warranty that comes with a new car is important.
Project Vehicle
The same thoughts on used cars apply to project cars as well.  In general, I would advise against project vehicles except in a few cases such as:
 The car is a collectible or classic car such as a 1960's Corvette Stingray, Mustang, Ferrari, etc.
 You are an auto mechanic; or confident in your abilities to assess & diagnose automotive problems, and repair those problems.  The largest expense in restoring cars is labor—if you incorrectly assess the condition of a car and need to bring the car to a shop, the costs can quickly spiral out of control and eat you alive.
  Purchasing a vehicle for a specific hobby; for example, cars such as a Jeep Wrangler are intended for intense off-road use, and cars that are intended for auto racing. Due to the rough nature of these hobbies, it does not make sense to purchase a new vehicle just to beat it down… also, these hobbies may void vehicle warranty policies which was a big advantage to buying new.
So no need to buy an expensive BMW M Series for a car that will put a smile on your face 5 years from now.  Instead, check out the Nissan 370Z, the Hyundai Equus, the Jeep Grand Cherokee, and the Ford F-150 for some affordable and practical vehicles that are quite impressive both inside and out.  I hope this guide has been helpful and will make the car purchasing process a little bit easier.
If you have any suggestions or other car recommendations, leave us a comment!