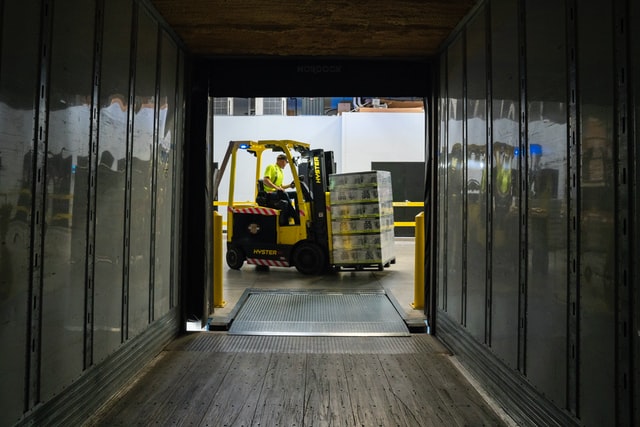 An electric forklift is a powered industrial truck used to lift and move materials. They are classified as motor vehicles that operate on a warehouse floor or an outdoor paved surface. They are powered by electricity stored in batteries and can be recharged. If you are considering purchasing an electric forklift, you may be able to find a used one that is just as good as new.
Did you know that the average cost of a new electric forklift is around $20,000? But the average cost of used electric forklifts is approximately $14,000. That's a significant difference in price that can make it an attractive option for many businesses.
For companies on a tight budget, a pre-owned product may be the way to go. You can easily find a used forklift for sale online or through a dealer. Nonetheless, you need to consider a few things before making a purchase.
This article will go over certain things to think about when buying it.
1. Determine your needs
The primary thing you need to do is figure out your lift truck requirements. Do you need a stand-up or sit-down model? What about the capacity and lift height? Finding answers to these questions helps you find the right forklift for your needs.
For example, if you use it indoors, you may want to consider a sit-down model. If you need to lift heavy loads, you will need one with a high capacity.
2. Consider capacity and lift height
When choosing to use electric forklifts, you need to consider the capacity and lift height. The capacity is how much weight they can lift, and the lift height is how high the forks can be raised.
The difference in forklift capacity is vast. Smaller three-wheelers can hold up to 1,500 lbs, while heavy-duty four-wheeled machines have a limit of 30,000 pounds. When it comes to lifting height, the average is around 15 feet, but some can go as high as 30 feet.
You need to make sure that the one you choose can handle the loads you need to lift.
3. Check the battery
The battery is an essential part of an electric forklift. Without a battery, it will not be able to operate. When considering using electric forklifts, you need to check the battery's condition.
It's a good idea to have the battery tested by a professional to see how much life it has left. You may also consider buying a new battery because it can be expensive.
4. Test drive the forklift
When you find a forklift you are interested in, you should test drive it. This will allow you to see how it handles things and if it is the right fit for your needs. For example, if you use it in a warehouse, you need to make sure it can maneuver in tight spaces.
You should also test the brakes and steering to ensure they are in good working condition.
Conclusion
If you are in the market for a used forklift, keep these things in mind. By doing your research and being mindful of what to look for, you can find a quality product that will meet your needs and last for years to come.