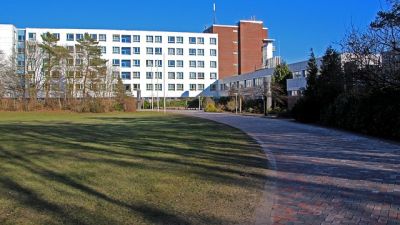 Checking into a rehabilitation center is never easy.
It's always an emotional decision, and the process can be overwhelming at best.
But if you're thinking about checking yourself in for help with addiction or mental health issues, there are some things to keep in mind that will make your stay much easier.
1) A Change of Clothes
It's hard enough admitting you have a problem; it's even harder having people see what you look like as you do so.
You don't want anyone seeing how bad your drug use has gotten, and you don't want them asking any questions because they've seen firsthand just how deep into addiction you've sunk.
So, pack a couple of changes of clothes to wear during treatment, but keep them in a bag separate from the rest of your belongings in case you need to get away without anyone noticing. Do make sure they're clean before your check-in!
2) A List of Your Medications and Prescriptions
If you take any prescription drugs regularly, bring a list with you when you check-in. This is especially important if you're taking suboxone, methadone, or buprenorphine daily.
These medications are often hard to come by outside of a rehab facility, so you don't want to find out after you've checked in that they won't be able to prescribe these for you.
It may become difficult for you to find a location that can give you medication-assisted therapy that is safe and effective.
3) Comfortable Underwear
You'll probably be given new underwear and pajamas when you check in, but you should still bring a few pairs of comfortable underwear with you.
If you're staying for long periods, this will ensure you don't run out while trying to get used to being clean and sober again.
4) Books and Magazines
There are only so many TV shows that one person can watch, and the same goes for reading books. Bring a few good reads with you to pass the time, and maybe even write down some inspirational quotes.
The right book can always help you through tough times, and writing down your thoughts and feelings can also be helpful.
5) Any Personal Items You'd Like to Keep Close By
Remember to your pillow or anything else that you know you'll miss while you're living inside of a rehab center.
This includes jewelry, photos, and anything else that makes you feel more comfortable while you're away from home. Carrying these items with you will allow you to relax and focus on getting better.
6) An Entertainment System
Most rehab centers don't offer cable or internet access, which means you'll have to rely on your entertainment system when you're stuck inside a center.
Consider bringing a laptop, tablet, or e-reader with you so you can download movies or TV shows onto a device you can store at the facility. You might be surprised how much this can help you unwind when you're feeling stressed or anxious.
7) A Camera
If you're someone who loves photography, then bring along your camera and some extra batteries.
You may have a lot of time to kill, and you might even want to start a blog or journal while you're recovering.
Having a camera around can be useful for capturing memories and documenting the progress you're making.
8) A Journal
Keeping track of your thoughts is a great way to stay sane while you're in rehab. If you're worried about forgetting anything important, write it down in a journal.
That way, you'll always be able to refer back to your entries and see how far you've come. Writing about your feelings positively and constructively can be very therapeutic and rewarding.
9) A Laptop
If you're spending a lot of time inside a rehab center, you might find that you need something to keep you occupied.
A laptop can be a lifesaver, whether playing games, watching movies, or checking emails. Just make sure you bring a charger with you and don't forget to charge it up before you leave.
10) Your Favourite Snacks
Food is a big part of life. Bringing along your favorite snacks will remind you that you're human and deserve to eat well when you're not feeling well.
Treating yourself to a small snack once in a while can help keep you mentally stable while you're away from home. Snacking can also help satisfy hunger pangs so that you don't binge on junk food later.
11) Music
If you love music, bring a portable speaker or headphones. Depending on where you go, you may not be allowed to have your phone on you all the time, but you can always plug your earbuds in.
This will let you listen to your favorite songs whenever you want, and it can also be a great way to lift your spirits when you're feeling sad or depressed.
12) Something to Do With Your Hands
Whether writing, crafting, or drawing, art is wonderful to express yourself. Being creative can be extremely cathartic, and there are countless ways to use your hands as an outlet for creativity.
Pick up an old hobby you haven't had time to pursue lately or pick up a new craft that has always intrigued you.
How To Keep Yourself Busy While In Rehab
There's no shortage of things to do inside of a rehab center.
Most facilities encourage their patients to participate in activities that will help them relax, recover, and build confidence in themselves. Here are a few tips to consider:
1) Go On Group Walks
Many rehabilitation centers encourage group walks during the day, especially if you're dealing with anxiety or depression.
Going for a walk is a great way to clear your head and get some exercise, and it might even help you make friends with other people in your program.
2) Try Meditation
Meditation can be an effective way to calm your mind and prepare yourself for a productive afternoon.
Even 5 minutes a day can be enough to improve your mood and make you feel happier.
3) Practice Yoga
Yoga is another form of meditation, and it can be very relaxing.
Most rehab centers provide yoga mats for their patients to use, although it's a good idea to bring your mat just in case.
4) Take Up a New Hobby
If you have time to spare and you're bored, why not take up a new hobby?
Learning a new skill can make you feel accomplished and proud of yourself. It doesn't require much effort, and you're bound to learn a thing or two about a subject that interests you.
5) Attend Group Therapy Meetings
Most rehab centers have multiple groups running each week. These meetings can be beneficial to attend, especially if you're struggling to cope with addiction.
You'll learn a lot about your condition and how it affects others.
Final Words
Addiction can be frightening, and there are many reasons why people suffer from this terrible disease. Relapse prevention strategies should begin the moment you enter a rehabilitation center.
Many patients relapse after leaving a rehab center because they forget to cope with life without drugs or alcohol. The best way to prevent a relapse is to follow a structured schedule full of fun and engaging activities that will keep you busy and happy.
The more you practice being a healthy individual, the better you'll become at it.
Staying busy and staying active is one of the most important things you can do to stay sober and avoid cravings for substance abuse. However, it's never too late to change your ways and choose a healthier lifestyle.
No matter what you're struggling with, there's always a solution to your problem.