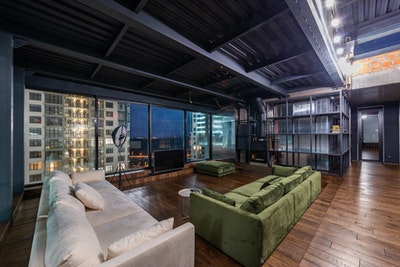 Being a rental property owner can be a demanding task, especially when you have other commitments, such as a day job.
You need to be on call 24/7 to deal with damages and repairs, tenant complaints, and collecting rental income.
Some landlords wind up regretting ever getting into the business at all. However, these are the rental property owners who decide to go it alone.
Hiring a property management company can make a world of difference. Its agents are trained to deal with all matters relating to a rental relationship and make things easier for a landlord.
Here are some pros and cons of appointing a rental property manager:
Enhanced tenant screening
Several companies offer full-service property management in Denver, so landlords are spoilt for choice when deciding which one to work with. Everest is one of Denver's most popular residential rental property management companies.
The company has a strong presence in Denver and many other large cities, including Murfreesboro, Chattanooga, and Jackson. Other local property management companies include Great Denver Rentals and HighPoint Property Management. The alternative is dealing with property management giants like Pinnacle Property Management Services and Bozzuto.
Regardless of your choice, one of the greatest things about hiring a property management company is its capacity to screen tenants. Whenever a landlord is looking for tenants, they require an application form. However, some applicants do not tell the truth when completing it.
Everything a prospective tenant indicates on an application should be verified. This includes their employment status, salary, and credit history. Performing this function alone is challenging, but not so for property management companies.
Getting tenants
Property managers know exactly how and where to market and advertise a rental home to access as many interested prospective renters as possible. They know which platforms people looking for a rental property in Denver are likely to use.
They also ensure that they place great adverts with top-quality pictures and well-written descriptions that make the rental home attractive to someone looking for somewhere to stay.
Many agents work proactively, maintaining a waiting list of prospective tenants looking for a rental property in specific neighborhoods.
As soon as they get a contract with a landlord, they start working through this list. In most cases, they already have the right tenant lined up and willing to pay the asking rental price and do not need to advertise.
Day-to-day operations
As mentioned before, among the most tedious aspects of owning a rental property is collecting the rent in full and on time each month. Another is dealing with endless calls for repairs and maintenance and finding someone to deal with the problem. In the worst-case scenario, a landlord might need to navigate legal processes to evict a tenant. All these tasks can be tiresome and take a lot of time.
Dealing with such matters is what property management companies do. They have policies and procedures to help them enforce a rental contract and get tenants to pay their rent. Additionally, these companies have established a network of reliable Denver contractors who deal with maintenance and repairs on their behalf, delivering quality work at reasonable prices.
Agents also know the ins and outs of eviction procedures and get a landlord through them without hassle.
A price to pay
Naturally, getting all these services has a price attached. Most property management companies charge a percentage of the rental price as their fee.
How large the percentage depends on what services they offer. Some might provide standard services on that percentage but charge additional fees for extraordinary tasks like managing evictions.
Landlords need to understand their contract with a property management company to ensure they are not overcharged and fail to receive the promised services.
Knowing what is and is not covered guarantees a great working relationship between the two parties.
The bottom line
The fee charged by a property management company bites into a landlord's bottom-line profits from owning a rental home. Before committing to an agreement, calculate whether the cost is affordable.
Landlords should shop around to find a company that offers the best deal at reasonable prices.
Contracts are fixed for 12-24 months, and getting out of them can be costly. Therefore, a landlord should scrutinize their options before engaging in an agreement with a property management company.