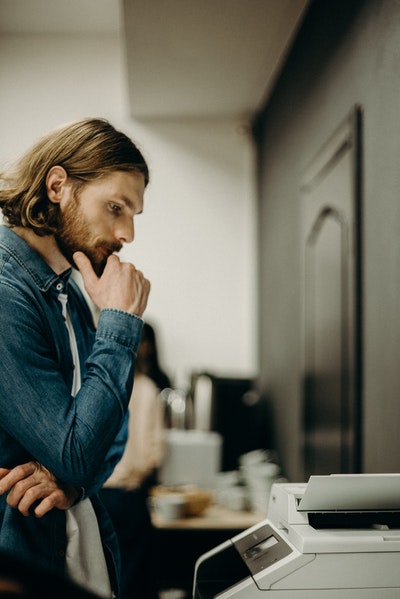 So you invested in a printer and want it to serve you for a long time?
No worries, all you need is to make simple, small, yet effective changes to drastically expand your printer's life while keeping the printing quality intact.
You can also check out Sell Toner to make extra income on the side and help others keep their printers going.
We assure you that the following simple yet effective maintenance tips will make your printer work at its peak performance while also lasting longer.
It is important to note here that your printer's lifespan will also depend on its manufacturer, the model, and the frequency with which it is used. We also recommend you buy Canon toner so that common printing problems can be avoided.
Read on to learn more about how to extend the life of your printer.
1. Regular Cleaning the Printer Insides
Cleanliness is essential, especially when you want to ensure that your printer serves you a long time. All you need to do is to focus on removing dirt from the printer's interior as much as you can.
Keep your eye out for paper dust and other debris when you open the printer. You have to be gentle while wiping off the dust and dirt.
It shouldn't take you more than a couple of minutes to complete this simple yet effective printer maintenance task. Also, you can fix one day for this task each month.
However, if you frequently use your printer, we recommend cleaning the interior of your printer a few times (2-3) in a month.
2. Close the Tray
We know that this can be a bit of a hassle of closing the manual feed tray regularly. However, did you know that the incidents of broken trays are more common than you can think?
This is because the protruding trays can easily get knocked off by someone who isn't looking and passing by in a hurry.
With that said, make sure to close the manual feed tray whenever you are not using the printer. It wouldn't be wrong to state that closing the tray is one of the easiest preventive measures for your printer's longevity.
3. Replacing the Cartridges
The number one rule for the adequate replacement of the cartridges is that it should be done on time.  You ought to replace the cartridges before having them fried up completely.
Did you know that most ink warnings go off with only 20% toner or ink left in the cartridges? For your printer's longevity, you may want to avoid a complete dry-up and have the cartridges replaced before that.
The dry cartridges cause unnecessary wear and tear in the printer's head, which can also shorten its life and cost you more in the long run. With that said, you need to be extra careful while replacing the cartridges.
Depending on the frequency of your printer use, you might be replacing the cartridges too often. While replacing the cartridges, avoid touching the button after having read the instructions carefully.
With that said, exercising extreme caution while replacing your printer cartridges is another simple yet effective stem for maintenance and longevity.