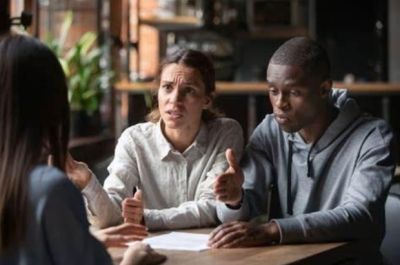 When you stumble upon issues with the will that someone has left and now you and your family are stuck and don't know what to do, it's time to hire an estate lawyer. There's absolutely no way that you can do things all on your own, especially since you might not be familiar enough with what the law says in those cases.
Will issues in Kelowna are resolved in compliance with the Wills, Estate, and Succession Action, or WESA, and who can be better at making sure that everything is done in accordance to WESA than estate lawyers?
Speaking of WESA, here's what it says: https://www.bclaws.ca/civix/document/id/complete/statreg/09013_01
You probably already know that you are in need of legal help, but there's one important question left. How can you make sure that you are hiring the right person for the job? It's not like you can trust just anyone to handle this sensitive issue, meaning that you want a reliable, trustworthy, and highly skilled person on your side. How can you find such a person, though?
While you are probably unable to have a clear head in this situation, since you might be grieving for your loved one, I need to emphasize the importance of not rushing into this decision and not hiring the first person you come across. You need to take some time to make sure that you are choosing the perfect lawyer. In addition to time, you also need to put in some effort into the whole process.
Great lawyers won't just come knocking at your door at the right time. You need to play your part in finding them and the only way to do that successfully is to really focus on your search instead of hiring the first person that smiles at you and seems friendly. Friendliness might be a nice addition and an important element, but it's definitely not what you should base your decision on.
Since you are probably a bit confused about how to find the perfect Kelowna Estate lawyers to handle these issues, I'll share a few tips with you. Hopefully, those will help you understand how you should go about this search as well as what it is that you should look for exactly so that you can find the right person to hire and not regret your decision afterward.
Let's get started.
#1 Get Referrals
I know that you might not be very keen on talking to other people about your situation, but the thing is, that can be rather helpful. You might know someone who has had similar issues and their insight can be of huge value.
For starters, they could give you a few tips on how to behave during the whole dispute process. Most importantly, though, they might be able to refer you to a couple of good estate lawyers in Kelowna.
It can also go the other way around. The friend or acquaintance you are talking to might have used the services of a certain lawyer and ended up being unsatisfied with what they received afterward.
Those experiences are also valuable to you because they help you understand which lawyers you should avoid hiring.
#2 Read Reviews
If you are unwilling to talk to anybody in person about this, you can take a different approach and search for online reviews about particular Kelowna estate lawyers.
These serve the same purpose as the above-mentioned conversations. You can learn whom to avoid and whom to actually consider hiring and you can do all of that while not having to talk to anybody in particular.
#3 Look For Experience
Regarding the things that you should look for in an estate lawyer in Kelowna, the experience is number one. You need someone who knows what they are doing because they have been doing it for a long time.
More importantly, you need someone who is skilled enough to handle your particular issue and their experience can speak to that.
#4 Check Reputation
One last thing that you should check when hiring these experts is their particular reputation. It goes without saying that you want the person you hire to be dependable and trustworthy. You can check their trustworthiness by learning how reputable they are.
Never settle for someone whose reputation is not up to par.