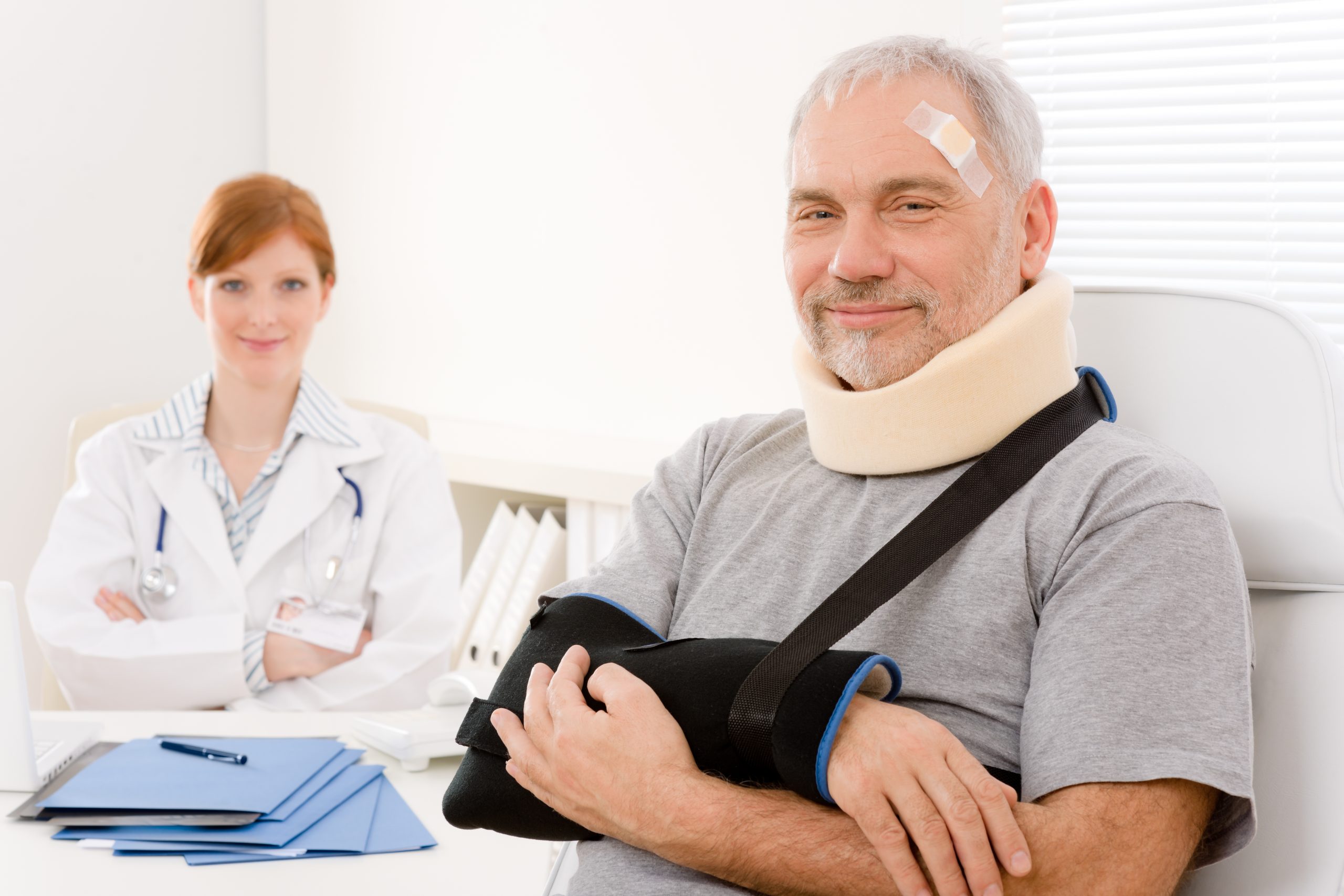 Every year, millions of dollars worth of claims are processed for the injured, in Canada alone.
It is rather easy to establish that the injuries are a result of an accident, but what's not is proving that someone else is responsible.
In most cases, the real challenge is identifying who should be stood liable for the injuries sustained.
And to add to this existing problem is the fact that most of the people don't exactly know what they should mention and what they should not when filing a claim.
If you're also struggling with these problems, then this article is meant for you. Keep reading to get an insight into what a personal injury claim is, and who should be held liable for the losses.
#1 What is a Personal Injury Claim?
According to the legal dictionary, a personal injury claim is made by an injured, whether physically, mentally, financially, or socially, against either an at-fault party or simply an insurer.
In layman's terms, if you're injured and you find out that someone else is responsible for your suffering, then legally you can file a claim against them.
The court will decide who should pay you the compensation for your suffering- the at-fault party or their insurer. It is noteworthy that you can even file a claim against your insurer if you feel that you are not being compensated justly.
As already mentioned, however, the real challenge is not filing the claim, but rather proving the fault. Although it is suggested to consult with an experienced personal injury lawyer, it is still for your own good to familiarize yourself with the relevant information. Keep reading.
#2 On what basis is the liability determined?
Liability in legal terms refers to the unclaimed responsibilities that a citizen owes towards fellow beings. Since the term is too vague, the legal system requires additional criteria to determine whether a person or a group or a company should be held responsible or not.
Usually, these criteria are referred to as tort laws in civil jurisdiction that identifies the wrongful acts that can cause a claimant to suffer loss or harm.
In general, there are three types of tort laws:
Negligence
Intentional
Strict Liability
The three tort laws govern how and when someone should be held liable for the wrongs or losses suffered by others. Let's understand them in a little more detail.
#3 Negligence towards responsibility
Maintaining general safety and well being for everyone is a mutual responsibility for all citizens. Be it caring for the safety of pedestrians on-road or providing proper PPE kits to high-risk workers such as an oil rig worker if the concerned party fails unintentionally, the negligence tort law comes into play.
According to legal experts, negligence is when someone is aware of their responsibility but still fails to fulfill them.
National data shows that negligence tort is the most prevalent form of the personal injury claim. After all, no-one intentionally would like to end up in a legal tussle for harming anyone else.
Certainly, responsibilities for social wellbeing can occur in various forms. For example, a driver is responsible for maintaining the breaks in his/her car.
Likewise, an employer is responsible for providing basic first aid and medical assistance to the employees. The examples could be endless in all horizons and are actually contextual to the case at hand.
#4 Intentional wrongs were done to others
Another form of wrong that could be done to someone is intentional. When a party intentionally wishes to harm someone or ignores their responsibilities, the intentional tort comes into play.
Notably, the fines for the at-fault party could be very high in these cases. Significantly, this could also lead to criminal charges being pressed against the at-fault party.
Some common examples of intentional wrongs may include sexual abuse, assaults, invasion of property, trespassing, fraud, and deceit, and alike. Notably, if the intentional harm done by someone results in demise for someone, the representatives for the deceased can file for a wrongful death claim.
#5 Strict liabilities for everyone
Lastly, there could be situations that could inherently carry the dangers of personal injury.
For example, food products if packed unhygienically are sure to cause pain and suffering for the consumer. Likewise, toys for infants or even children below the age of 3 years need to be extra sensitive towards health hazards, including hazards from the packing materials.
In such cases, all that the claimant needs to prove is the injury and its cause. It is presumed that the at-fault party is liable for it. There's no question of negligence or intentional wrongdoing to the claimant.
Regardless of the type of tort law in action, for a claimant, the case may turn otherwise if they fail to identify the losses and include them properly. In other words, there are other factors in play, as well, that helps establish the liability for injuries and losses.
#6 Pain & Suffering
Of course, the most obvious inclusion of any personal injury claim is the injury itself. However, the injuries can encompass a lot of other things apart from bodily injuries.
For example, the stress and trauma, the pain and the suffering, and most importantly the emotional distress that is caused to the claimant. All of these things are integral to a personal injury claim and should be carefully taken note of.
#7 Damage to property
Besides the pain and suffering, personal injury claims also include damage to property and assets for the claimant.
For example, damage caused to the vehicle during a road crash can also be claimed from the at-fault party.
#8 Quality of life
The claimant can also file for the reduced quality of life, given that the injury caused by the at-fault party is the reason for this decline. Losses such as future income, dependence on others, and disability caused because of the injury all can affect the quality of life for the claimant and should be included.
Filing a personal injury claim may not be as difficult as it would surely be to prove the liability. That is why it is suggested to consult with an experienced lawyer.
Notably, the lawyer would guide you through the complete process of filing the claim, up until it is proven that your injuries are caused by the at-fault party and you receive a justified compensation for your loss and suffering,