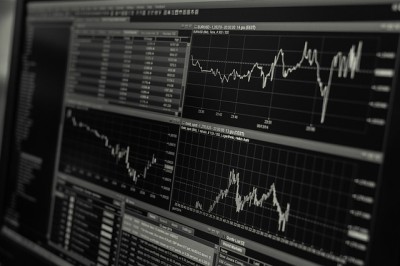 When considering the best way to invest your cash, you should always spread your risk. This enables you to have your finger in many investment pies, rather than putting all of your financial eggs into one basket.
Your cash could accrue interest in a savings account, but this will be minimal. You might want your money to work more aggressively for you.
Take a look at these three potential investments that could see you accruing a more substantial nest egg for your future.
#1 Property
The safest investment in previous years has been property. Owning another patch of bricks and mortar as part of a side hustle can be the ideal way to boost your savings.
If you have enough money for a second property, consider becoming a landlord. You will need to have the time and effort to put into this venture. Being a landlord means being willing to be woken up at 2 am in the morning if there's a leak in the roof or the boiler is broken.
There is an art to master when becoming a landlord. Firstly, you need to buy the correct pad in the right location. Go for a well-established area that has seen property price rises for the past five years.
When funding your purchase, ensure that any rent that you charge covers your monthly mortgage repayments and leaves you with a little for maintenance and repairs. Vet your tenants and ensure that they can afford your pad. Ensure that you get references from previous landlords, employers and that you perform a credit check.
With any luck, you can see the money roll in each month, and after a decade, you can reassess and decide whether you want to sell up and pocket the profit.
#2 Bitcoin
The cryptocurrency market is more popular than ever as people continue to read about massive returns. The bitcoin market is hugely volatile and needs nerves of steel.
As such, it is a high-risk investment. A cryptovibes and bitcoin lifestyle review details how newer software is trying to analyze trends. However, there are very few trends to generate algorithms from, making it an investment that the finest fund managers of the world avoid.
If you are eager to have a go, start small and check the market every hour. This is very much a short term investment rather than a low-risk long term one.
#3 Wine And Antiques
Wine and antiques are perfect hands-off long term investments and are great assets for those people who don't have massive amounts to spend. If you like a tipple or two and you know your Georgian pottery from your retro porcelain, you might be keen to flex your investment muscles.
Purchase a crate of the finest vintage 1980 rioja and buy some antiques of the future to keep hold of. Simply store your items well.
After a decade or so, you can take stock and see if your items are worth more because they have become more scarce and more sought after. If happy with your profit, you can pocket it for your savings pot.
Follow this guide and you can invest your cash to see a healthy return for your twilight years.