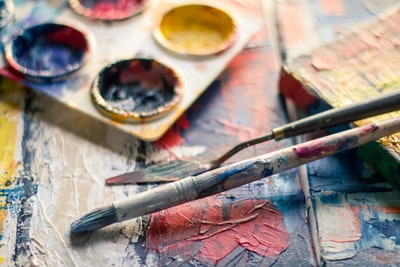 Hobbies are important for people of all ages.
They keep you productive when you're not at work, they build skills, allow you to meet like-minded people and can be a great way to relax.
The only thing that could possibly be better is earning money through your hobby! And actually, there are lots of ways you're able to do this, here are some ideas for turning your passion into profit.
#1 Sell things you've made
One way you can make money directly from your hobby is to sell things you've made or created. If you love to bake, you could open a home bakery. If you love to garden, you could sell plants you've grown.
If you're a crafter, you could sell anything you've made whether it's handmade soaps, jewellery, knitted items or whatever else you love to do. Open a home business or get yourself a stall at a local market.
This enables you to continue doing what you love while putting money back into your hobby and making a profit too.
#2 Create content
If you have a passion for a certain hobby or topic, creating content for others around it can be a good way to make money.
You could start a Youtube channel or write a blog, where you can share your thoughts and experience on the topic for others to learn about.
Blogging and Youtube can both be very lucrative, it will take time to build up but just see it as a hobby when you first start out with a view to earn money from it later on.
#3 Tutor
If you're skilled in an area, chances are there are people out there who are willing to pay to learn from you. You could tutor in person, or even conduct lessons via Skype.
This works well with skills like learning an instrument, or you could even give nutrition or personal training advice to others if this is where your passions lie.
If you're skilled at a sport, offering one to one or small group sessions to teach people your skills could be a fun and exciting way to earn some extra cash.
#4 Join affiliate programs
Is gaming your passion? Did you know that there are affiliate programs for gamers out there? This allows you to earn money while you do what you love.
You don't have to pay anything and you can earn money without creating your own products. So this would fit in really well with your existing hobby. Do some research and look into how this works, and see if its right for you.
What are your hobbies? Are there ways you could go about monetising them?