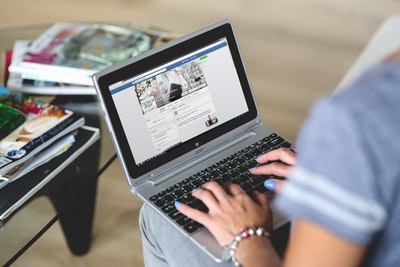 Small businesses can often struggle to capture the attention of their target demographics, but huge corporations in every industry have humble beginnings. You shouldn't be intimidated by the success of your established rivals, and you certainly shouldn't shy away from expanding your company.
So many small businesses fizzle out, and it's not always because those entrepreneurs had terrible ideas which were doomed to fail; often, the problem is that entrepreneurs don't promote their business well, build a reputation, or devote attention to their small but loyal client base.
It's all about the execution of your ideas. Your small business needs to be in the public's line of view if it's going to challenge the big players, and the following pieces of advice might help you with that.
#1 Advertise yourself well online.
The first step to catapulting your new business into the public's line of view is to advertise yourself well online. Digital marketing is essential in today's business landscape, but navigating the rules to a successful online campaign can be like stepping through a minefield.
The key is to create engaging content. You want your business website and social media pages to rank at the top of search engines. Make sure your site is designed with a responsive layout and relevant keyword. That's how you'll stand out in such a competitive marketplace.
Obviously, a strong social media strategy is also integral to advertising yourself well online. But it's not just about having profile pages for your business on all the major sites; you need to post content regularly. Engaging with your target demographic on all the big social networks is about catching on to the biggest trends and pushing out a regular but high-quality stream of content.
Don't just post about your business; share things that will be interesting to your intended audience. Have engaging and human chats with people on different social networks. You might even want to get help from a social media influencer to advertise yourself well online. Influencers already have huge followings, and they could put your brand in front of an intrigued audience. Just choose a relevant influencer; if you sell make-up products then a beauty influencer would be perfect, for example.
#2 Advertise yourself well offline.
Even in the modern world, offline advertising still has a place. In some cases, traditional methods of marketing can be more effective than digital marketing methods. For instance, you might want to send handwritten letters to big clients rather than emails.
This would leave a lasting impression on them. A handwritten letter can't be automated, and it'd be a personal touch that would be hard for them to ignore. In addition, you could try networking to get your new brand into the public's line of view. Attend conferences and other events to get your name out there.
You might even want to get some trade show education to master the art of reeling in potential clients at such events. This could really help you to catapult your new business into the public's line of view and stand out from your peers.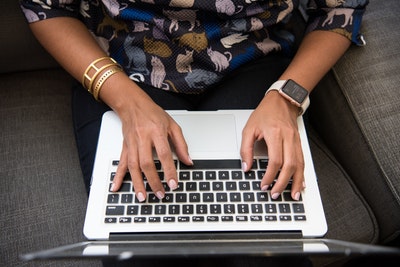 #3 Develop a brand that people can appreciate.
Another important part of catapulting your new business into the public's line of view is to develop a brand that people can appreciate. In order to achieve this, you need to understand your own brand. This might seem like the 101 class of creating a business, but the amount of companies that have a vague and unenticing brand is surprising.
You might be selling high-quality products and/or services, but that doesn't mean your identity is special or engaging. If you want to turn heads in the marketplace then you need to create a brand that's unique and relatable.
#4 Invest in your business.
You also need to invest in your new business if you want to make sure potential customers notice it. We're not just talking about paying money on adverts; we're talking about investing in the overall growth of your company. In an ever-changing business world, the companies which succeed are the ones that constantly expand and adapt to a changing landscape.
You need to work hard to set yourself ahead of the competition. Do your research so that you know you're making well-calculated investments. If you spot gaps in the market through collecting feedback from customers then you should seize the opportunity to invest in better solutions that distinguish you from rival companies.
Of course, new businesses often lack the necessary funding to make big moves in their respective industries. That's why the first few years are always tricky for small companies. You have to get the balance right when it comes to your finances. If you know how to grow your business but don't have big enough profit margins to realize your goals then you might want to seek help from investors.
They could give you the funding necessary to take your small business to the next level. As you grow and increase your profits, you'll be able to pay off any outstanding debts. It's an overused turn of phrase, but you really do have to spend money to make money in the world of business.
#5 Get your current client base to spread the word.
One of the best ways to catapult your new business into the public's line of view is to get your current client base to spread the word. Obviously, being proactive in generating leads is an important part of gaining new customers, but your current customers can be very helpful in this regard.
You just need to give your clients a reason to spread the word. Perhaps you could offer discounts and other deals as a motivator to get your customers talking to their friends and family about your business. A referral scheme could really help your client base to grow. Of course, simply treating your customers well is important too.
Happy customers are more likely to leave good reviews and boost your reputation. Plus, they might spread the word simply because they're so impressed with the service they received.