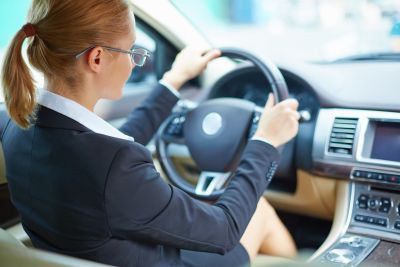 Over the last five years, the UK has seen a sharp rise in self-employment. This isn't surprising as it provides a level of freedom that you don't get with other jobs.
One area that's proving popular is the driving service industry.
From driving instructors to removals, there's plenty you can do, but there is stuff you need to know beforehand. These are.
#1 Niche
Firstly, you'll need to find a niche in order to stand out. After all, you don't want to get lost in a sea of companies by offering blanket services. This could give the impression that you don't know what you're doing, or that you don't have enough time to dedicate to one area.
Therefore, you'll want to target a niche customer group. This could be based on location, type of cargo, services or something similar. The trick here is to go with something you're more passionate about, allowing you to offer exceptional service.
#2 Plan
Once you've decided on the area in which you want to work, it's time to work on your business plan.
Within this plan, you'll need to analyze the competition, and figure out the finances, which will include everything from start-up costs and expenses to your income and what you'll need to charge. You'll then need an operating plan and description of your service.
These will all help you to get your business started.
#3 Licenses
You'll obviously have a driving license, but this isn't the only license you'll need.
In fact, you'll need a driving license that allows you to drive your business vehicle, after all, you could be driving a much larger vehicle than you would on a day-to-day basis. When it comes to the vehicles themselves, you could reach out to a company like Gibbons Commercial to help supply a fleet of commercial vehicles for your business so that you can get up and running.
And then, of course, there's the business license too.
#4 Insurance
When you're running a business that involves driving a vehicle, you'll also need to ensure you have the right insurance, which can be done by the likes of The AA.
This means you'll need auto-liability coverage, which is a necessity, as it'll protect you should a customer happen to issue a complaint.
#5 Equipment
If you're running a commercial business, you'll need a vehicle to reflect this. Other items you may not have considered are GPS and communication equipment.
But, on top of this, you'll also need software that'll allow you to send invoices, and quotes and track expenses – you may even need a computer and business phone too.
#6 Advertise
Finally, once all of this is done, you'll need to get your name out there. Set up a website, make it a good one, and then create social media profiles for the business that can be shared and updated regularly. You can even undergo a little social media advertising, which is relatively cheap.
But don't forget the classics like directories, business cards, and even the odd flyer. Oh, and maybe even brand your vehicle.
Are you thinking about starting your own driving business?