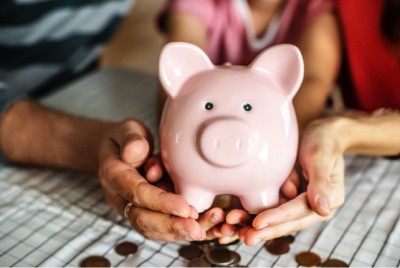 We could all use a little extra money each month. Whether you're saving up for your next summer vacation or need help paying this month's rent, there are many different ways you can make some cash on the side without interfering with your daily life.
Keep reading to learn about 5 easy ways you can put extra money in the bank. With these options, you can stop saying "I need money" and can instead proudly say "I have money!"
1. Sell Your Stuff
While you don't have to sell your favorite prized possessions, chances are you have some old items that you haven't used or taken out of the box in years. Instead of letting these items clutter up your closet, basement, or attic, why not sell them for cold hard cash?
Selling unused and unwanted items is easier than ever. Gone are the days of holding yard sales and hoping that people stop by. Instead, you can simply list your items on an online bidding site like eBay or eBid. You can also use Craigslist to find interested buyers in your local area.
If your items are in good shape, are rare, or are collectibles, you can make a good amount of money.
2. Take Paid Surveys
If you have a reliable internet connection and a connected device, such as a laptop, tablet, or even a mobile phone, you can make quick money by taking paid online surveys. Though these surveys won't make you rich overnight, if you're able to commit to doing a few each day of the week, you can easily bring in an extra $50. Typically surveys pay anywhere between $0.50 to $2.00.
With paid online surveys, companies give you money for providing your feedback. Surveys only take around 5 minutes to complete, which means you can easily knock out at least 10 an hour.
There are many paid survey sites that you can join, some of the most popular being Survey Junkie, Swagbucks, and Vindale Research. To ensure you always have surveys to take, sign up for several sites so that there's a steady flow of money-making options.
3. Test Websites
Another way you can make money online is by becoming a website tester. Instead of providing feedback to companies about their product, service, or marketing campaign, you'll instead provide your thoughts about the design and functionality of a website.
A single website test can take up to 20 minutes, but you will be well compensated. Most website testers make $10 per review. Completing just two reviews an hour can make you $20! By dedicating a few hours a week, you could easily make $100.
So where can you become a website tester? Some of the top paying sites include:
Depending on the assignment, you may be required to test a website using your computer or on your mobile device. Ensure you have a variety of devices to test on so that you can take on a variety of tasks.
4. Make Money Driving
Cars can be costly to own. If you want to make extra cash while also offsetting the cost of gas, auto insurance, and repairs, consider becoming an Uber or Lyft driver. What's great about working as a driver is that you make your own hours. You can work whatever times are best for you, though you're likely to make the most money on weekends and holidays.
Experienced Uber and Lyft drivers can make up to $35 an hour. By working just a few hours throughout the week, you can easily make a couple hundred dollars.
If you don't like the idea of transporting people around in your car, another option is to deliver food. DoorDash, GrubHub, and similar food delivery programs pay people to deliver food to customers. This is a similar gig where you make your own hours and work when its convenient for you.
5. Become a Freelance Writer
Do you have a knack for writing? A continuous stream of fresh content is what keeps the internet so interesting. If you have writing skills and have in-depth knowledge about certain topics, you can get paid for content that's published on the website.
As a freelance writer, you can work from home, at the library, or even at your favorite coffee shop. You can find clients on sites like Upwork and Problogger. Pay greatly depends on the client, though most pay per word.
What's great about freelance writing is that it can easily turn into a part-time job. Some writers even make enough to make it a full-time position!
Conclusion
Knowing how to make extra cash makes financial hiccups and saving a lot easier. With these 5 options, you can quickly put extra money in your pocket.