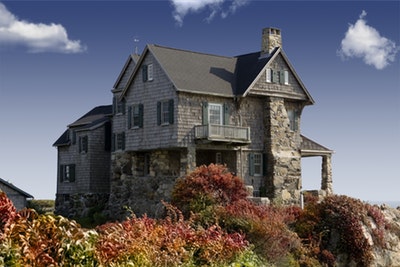 As you hunt for the perfect new home, keep a critical eye open. Nobody wants to purchase a residence that is going to fall quickly into disrepair, particularly if the damage is major.
Structural issues, siding, windows, roof problems, and foundation cracks could cost you tens of thousands, even with homeowners insurance. If these come up during the inspection, it's worth asking the owners to pay for repairs before you make the purchase. If they refuse, look elsewhere. On the other hand, you don't have to dump an attractive prospect because of a few issues that may, in fact, be minor and cosmetic. Bill Gassett of Max Real Estate Exposure warns that some homeowners won't take kindly to requests to fix minor concerns during negotiations.
"The issues should be large enough that they could have a significant impact on the use and enjoyment of the home now and in the future," Gassett says. "A home inspection should not be to create a punch list that itemizes every minor defect with the home you expect the seller to fix. Remember you are not buying a new home!"
As you look through a potential property, keep an open mind when you see cosmetic issues. Here are a few that shouldn't necessarily throw you off when you're searching for a home.
#1 Popcorn Ceilings
Oh, the dreaded popcorn ceiling! It's a major style faux pas of years past that we often have to live with. It would be nice if the popcorn weren't present, but it shouldn't be a deal breaker.
"In decades past, popcorn ceilings were all the rage," according to an article from the Houston real estate firm Green Residential. "Today, they do little more than scream 'dated.' While you probably won't want to deal with them on your own — simply because of the mess and time — it's fairly easy to hire someone to come in and sand them down.
"If you're looking at a home and the only issue is the popcorn ceilings, don't be dismayed. Buy the house and perform the easy fix."
#2 Missing Smoke Detectors
If you have an FHA or other government loans, missing smoke or carbon monoxide detectors might be flagged during the inspection. Local laws may also require that all homes have smoke and/or carbon monoxide detectors in place.
But it's not a big issue. You can purchase quality smoke detectors for $10 or less and install them yourself. Just make sure you do this as soon as possible after move-in for your safety.
#3 Paint on Interior and Some Exterior Surfaces
The wrong colors on the walls can make a room look smaller or unpleasant, especially if they're not your personal style. Don't let bad paint colors spoil your opinion of the home.
The same goes for peeling paint on a back deck or fence. "Most real estate agents recommend buyers overlook cosmetic repairs that they are able to afford fixing after the sale," John Lazenby, president of the Orlando Regional Realtor Association told Trulia.
"It's important to weigh how much the buyer wants or needs a repair completed by the seller against how much they want the home, and how many other buyers are out there who also want the home."
However, you should be wary if the paint on the exterior of the structure is peeling or damaged. This could signal more serious problems with the siding, which is an expensive fix.
#4 Loose Railings
Government loan programs may prohibit you from purchasing a home that has loose railings and compels your lender to refuse you the money until they have been fixed. If you're purchasing the home with traditional funding, though, don't let loose railings hold you up.
This repair is incredibly easy. Anyone with a drill and access to YouTube can repair a loose railing for less than $10. So there's no reason to demand that the sellers do it.
#5 Cracked or Missing Tile
Most of the time, a cracked tile is a superficial problem. Often enough, it resulted from a simple installation error. Tile and repair work is cheap, and you might do that yourself. That's hardly worth mentioning during negotiations.
On the other hand, sometimes a cracked tile could indicate a larger issue. "Raised tiles or uneven floor surfaces on opposite sides of a crack might indicate slab foundation damage," warns Shane Gray of eHow.
"Tiled floor surfaces generally mirror the level of their substrate. When a slab foundation heaves or settles, attached floor coverings move accordingly. If the opposite sides of your crack differ in height, you should remove the tiles and inspect the condition of the underlying foundation."
You should also look through the rest of the house for signs of harm to the foundation, such as cracks on the exterior or inside the basement. Doors that don't hang properly could also be a symptom of structural damage.
As a general rule, don't sweat cosmetic issues that are likely to cost you $100 or less to fix. It's not worth mentioning in negotiations, and doing so could cost you the house of your dreams.