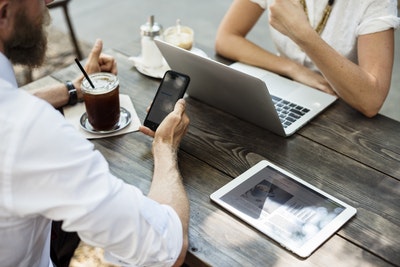 Dealing with occasional financial emergencies is a part of day-to-day life. Sometimes, emergencies are beyond our control. These could include storm damage to your home, a car accident or a medical emergency. While most of these financial emergencies are preventable if you decide to be proactive, the majority of us are never prepared.
When faced with an unexpected financial emergency, it's easy to lose your perspective, which could easily cause you to make poor decisions that could have potential long-term consequences.
But with simple tips, you can learn how to get through a financial emergency as quickly as possible.  
#1 Take Stock of the Situation
When something unexpected happens and results in some financial strain, you should first evaluate the situation you're in before taking any steps. That means not panicking or getting hysterical.
Instead of rushing to get things fixed, you need to have a good understanding of the financial emergency you're facing and know how best to fix it.
A Lifehack guideline offers some great tips on how to deal with the most common financial emergencies in life. It's important to always have contingency plans in place when making financial goals and always maintain an emergency fund to bail you out of financial trouble when things get bad. Taking stock of the situation helps you prepare the right response.
#2 Prioritize Your Spending by Cutting Back Expenses
Whether your financial emergency is directly related to your finances or indirectly linked to your money, it's always advisable to cut back your expenses when you're faced with a financial emergency.
Draw out a household budget, prioritizing on your core expenses like rent, mortgage payments, loan payments and utility bills. You don't want a financial emergency turning into a crisis, where you're suddenly in danger of losing your home or defaulting on a debt.  
Once you have identified your main expenses, it's time to look at the different areas you can cut back and save. Depending on the financial problem you're facing, you can easily make significant savings.
Non-essentials like gym membership and Netflix subscriptions can be cut back. How about reducing your shopping costs? The Simple Dollar offers some great ways to save money on monthly expenses that can go a long way in resolving your financial problems.
#3 Contact Your Creditors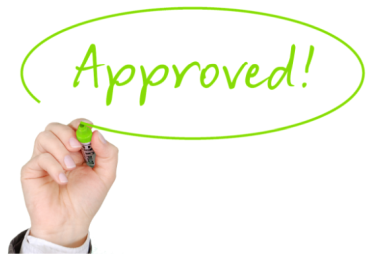 Sometimes, efforts to try and gain back some financial stability after facing a financial emergency are not always successful.
In case you have borrowed some money or are having trouble paying your bills, it's always wise to contact your creditors immediately.
Putting off this decision will likely result in nasty telephone calls from creditors or tons of late fees. Being proactive can help you work out better payment options with creditors.
#4 Consider Emergency Loan Options
While nobody wants to find themselves borrowing for a financial emergency or dealing with debt repayment problems, it's often the reality for most people.
There are circumstances where borrowing may be the only viable option for you when facing a financial emergency, and in such cases, it's wise to consider the various emergency loan options available.
For instance, LittleLoans, a leading payday loan lender in South Africa, recommends that if your financial emergency is only temporary, you could consider taking out a small emergency loan to cover the immediate cost of the financial emergency. Most of these fast cash loans are processed quickly and come with instant approval, so long as you meet lender requirements.  
The Bottomline
Let's face it. Every one of us will face a financial emergency someday that will need a significant amount of money. Unfortunately, most people are unprepared financially to deal with such emergencies when they happen.
To avoid or minimize the possibility of a financial emergency happening, consider starting an emergency fund, stay out of debt and have insurance.