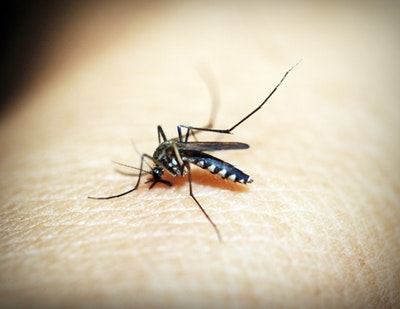 Dealing with the responsibility that comes with owning a home can be a bit stressful for a person.
With all of the many different factors that come with maintaining a home, you will have to pay attention and take heed to the warning signs that your home gives you.
One of the most stressful things that can happen to a homeowner is having a pest infestation. If you are confronted with a pest control of your own, the last thing that you want to do is try and handle it yourself.
Here are a few of the reasons why you need to avoid DIY pest control.
#1 A Lack of Knowledge and Training
One of the biggest disadvantages that a homeowner will face when trying to do their own pest control is their lack of proper training and experience.
Pest control companies require the technicians to go through countless hours of training and schooling to make sure they can handle what is thrown at them in the field. By trying to do this process on your own, you will be opening yourself up for failure and more severe issues in the future.
Most homeowners fail to realize just how complicated treating a pest infestation can be. This lack of understanding will usually lead to them making a variety of crucial mistakes.
Instead of making things worse due to your lack of understanding, you will need to call in the right professionals to help you immediately. Paying these professionals will be money well spent due to the help they will be able to provide.
#2 Harming the Environment
Many of the over the counter pest control methods that are available can be extremely dangerous if not used properly. They are high powered poisons and not using them as intended can hurt you and the environment that you live in.
You need to make sure that you avoid using these high powered poisons due to the overwhelming amount of damage that they can cause. The best thing for you to do when you have a pest infestation is to call in a reputable and experienced professional in your area to handle it for you.
They will be able to administer treatments the right way without all of the dangers.
Most of the pest control chemicals you will find at a local hardware store will be extremely hazardous. Using these chemicals incorrectly can lead to you harming yourself or others around you. Instead of taking this risk, you need to find a professional like Adams Melbourne Pest Control Services to help you out.
#3 A Lot of Money Wasted
When trying to handle your own pest control, you will have to spend an untold amount of money on the over the counter methods on the market.
Most of these treatments are both high priced and highly ineffective in most instances. Instead of wasting your time and money on these methods, you need to find a professional that can do the work for you.
They will be able to rid your home of a pest in a timely manner without you having to lift a finger throughout the process.
Rather than busting your monthly budget, you can invest less money into hiring a professional pest control company. Before hiring a company for this work, be sure to get a few estimates.
#4 Finding the Entry Points
Some homeowners think that spreading a few chemicals around their residence is enough to get rid of pests. The fact is that in most cases, a person will have to find out where these pests are getting in at.
Without a great deal of knowledge, finding these entry points will be impossible. A professional pest control company will have no problem getting this type of problem solved in a hurry.
With a few onsite estimates, you should have no problem narrowing down the selection of pest control companies in your area.
So what are you doing to get rid of a pest in your home?  Share your thoughts and comments below.
Cheers!