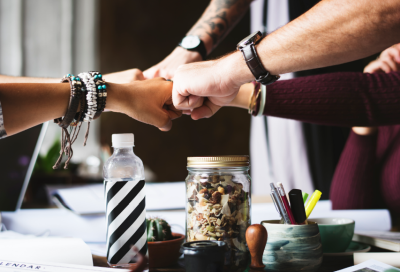 Being a boss isn't as glamorous as people think. It's a hard job. You're not only having to lead by example and reach all of your targets and objectives – but you also have a team to lead, while dealing with their own opinions and feelings over certain matters.
One of the worst situations is when you feel you no longer have the respect of your employees. Whether it's something you've done – or maybe something you've lacked to do – there is nothing more deflating that stepping into your office knowing that you aren't able to capture the group's full attention.
Well, things can change – things can be improved, and here's how you're going to make things good again.
#1 Appraise Good Work
Sometimes you might think that your employees have done well, but maybe haven't verbalized it. Or if you have, it might have only been a muttered 'well done'.
While you may assume that you're doing your part, it can really begin to take its toll on your team when they're putting in so much hard work to have a mere pat on the back.
This doesn't mean buy some fireworks and set them off at the end of each day, but making more of an effort to verbalize appraisal will mean a lot to them, especially when you're specific and tell them why you think they did a great job.
#2 Give Them Something to Read About
One idea to bring the work ethic back to how it should be is by creating your own employee newsletter.
This can be something you send out once a week and includes exciting updates about the business, as well as something entertaining to read, and you could maybe mention certain employees that have gone above and beyond that week too.
A little recognition goes a long way, and it may motivate the whole team to work harder.
#3 Keep the Door Open
It's very easy for employees to disconnect themselves from you if you tend to keep to yourself and not mix with everyone. One way you can change this is by leaving your office door open.
Let them know that you're approachable and if they need to speak to you – they can. Also, walk around once in a while, check in on people and ask if they're okay.
Making a conscious effort to be present throughout the day will give them a sense of reassurance.
#4 Ask for their Feedback
If you've tried a lot of different things and still don't feel like you're able to win over your team… Just ask them. – Friday afternoon, ask for everyone's attention and be honest.
Tell them that you know you haven't been the best boss recently (for whatever reason). Tell them you're sorry, and you want to gain their trust back, but in order to do so, you're going to need them to tell you how.
Ask them how you can improve, and what you can do better. They may have been waiting for a moment like this to tell you exactly what they feel like they require from you as a leader.
Regardless of how difficult it may be for you to do that – they'll definitely respect you for it.