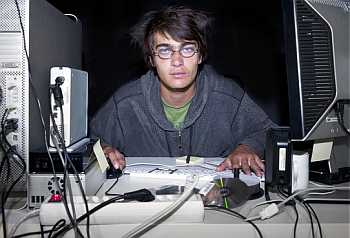 Over the last few months or so I've been getting an interesting phone call from a company claiming to be Viacom.  For those of you not sure, Viacom is a video and audio communications company.  The problem is my caller ID says that someone is calling me from this company claiming that their is a virus on my computer and that they want to help me remove it.
The truth is the people that are calling me are not from Viacom.  They are scammers posing as Viacom trying to gain access of my computer and steal your valuable information.  What's even more crazy is that they won't stop calling you until I give into them.
I've done everything short of threatening these scammers lives and nothing stops them from calling.  In fact, over the last few months I've gotten on average a call every other day from them and it's finally prompted me to put this article up about it so others don't fall prey to this trap.
How The Viacom Scam Works
This scam is very basic.  They claim that you have some sort of virus on your computer and tell you that if you don't remove it your information could end up somewhere on the internet for everyone to see.
From here they try to get you to run a program on your computer that will unleash a virus and essentially hijack the valuable information on your computer.  Everything from your passwords, usernames, bank accounts, and credit card information, are all at stake here.
Tips To Help You Spot These Scammers
These scammers can sound very convincing but don't fall for it.  Here are a few tips you can use to spot these scammers and protect yourself from them.
Scammers Don't Know You Have A Virus.  First off,  these scammers don't know you have some sort of virus.  Furthermore, no companies such as Viacom or Microsoft is going to help you because of a virus on your computer.  Any time someone calls to help you remove a virus from your computer should be a huge red flag.
Contact Your Local Authorities.  Also if these calls persist, as they have in my case you will want to inform your local authorities.  Calling your local authorities might sound like a waste of time but they can contact the property organizations to find these scammers and if nothing else they can inform others about this scam as well.
Blacklist Your Number.  Finally if all else fails you can add the scammers phone number to a blacklist.  Most cell phones have blacklisting features on them that make the process very simple.  I also found a really good resource if you would like to learn more on how to do this. You can check that out here.  You may also want to add your number to National Do Not Call Registry to keep your name and number out of reach from telemarketers.
 Final Thoughts…
Hopefully after my last confrontation with these scammers they will not call back but I can tell from my own experience that these guys do not take NO for an answer.  I could scream at them until I was blue in the face, call them every name in the book, and even call them a scam to their face and they would still keep on persisting.
If talking to them doesn't work, ignore them.  In fact don't even pick up the phone because as long as you keep on picking up the phone they will still keep calling.  By avoiding their calls they will eventually stop calling.
So what are your thoughts?  Have you ever been contacted by the Viacom scammers?