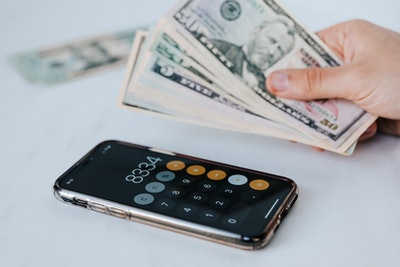 Nearly almost every person in this world is living under debt. That is contributing to making his life not only hard but challenging too. Whenever he tries to get rid of one thing, another bill is waiting for him. That is all because of spending tons of dollars more than your income and having a credit score above average.
Well, this is one of the reasons due to which people come under debt that lands them into life-time trouble. On the other hand, almost 50% of the people do not pay their credit card bills every month. That also cost them a high-interest rate on their debts.
Despite paying such large amounts, they tend to ignore this primary factor, playing a vital role in increasing their debts. Similarly, while planning for the future, people dream of big cars and houses that require a lot of mortgages.
But they often avoid the bigger picture means unforeseen circumstances that can ruin all these plans. A lot of people already under debt face this harsh reality when they have to deal with unexpected situations.
If not this, a sudden demise can also cause your family much financial crisis because of the current and previous debts. Hence, it is time to look around yourself and take the necessary steps as soon as possible. Before it gets too late, pick the most suitable life insurance plans for better times to come.
They will also help you in avoiding troublesome situations. It is better to select a policy that offers funds to get rid of life sabotage.
Thus, we decided to spill beans on some easy ways that will help you to live a debt-free life, which makes this article a must-read.
7 WAYS THAT LEAD TO A DEBT-FREE LIFE:
Cases show that it is not easy to get rid of debts once you have come under this. People who have paid a notable debt will tell how difficult this journey is. But still, once you are determined to make your life debt-free, then no can stop you from doing so.
Focus on the ways by which you can save a lot of money and avoid unnecessary expenditures. Let's discuss all the possible life practices that can make this trip easy. So, you can also cherish your life and make the most of it.
#1 CUT YOUR SPENDINGS:
Though it's not an easy thing to do as we have a long list of our expenses, if you want to be tension free, then you have to Instead of taking this action now.
Controlling the debts, people focus on increasing their incomes. That is a little bit hectic and impossible thing, especially at this time. So, try leaving your credit cards at home while going out for shopping. This practical approach might sound strange to some people.
But in this manner, you will not spend an extra amount more than your budget.
#2 DO SIZEABLE SAVINGS:
It's always wise to think one step distant rather than repenting it later. Want to stay out of debt? If yes, then do not ignore this suggestion. Everyone knows that doing savings is not a simple task to do.
But prepare yourself for the future expenses that will make you worry about the payment.
So, by contrast, getting loans from others, use your savings to avoid any debts, and save your loved ones from it too. Keep in mind, by taking this step, and you can live a debt-free life smoothly.
#3 CLEAR YOUR TRANSACTIONS INSTANTLY:
Nobody has asked you to stop using credit cards as it serves various purposes. Without any doubt, a credit card has made our traveling, shopping, and all way more comfortable than we can expect.
But still, for all the pals out there, have a control on your purchases. In the same way, make a routine to pay off your transactions as early as possible. By opting for such a habit, your debt amount will remain low, and you can spend money within your budget limit.
#4 PLAN YOUR BUDGET:
There is no hidden fact that a lot of people often made this mistake. They start spending money without making the budget. Due to which they end up spending several dollars on unwanted things. Meanwhile, the amount that you can save for sudden expenses also gets waste.
Therefore, make a budget and then work accordingly. For instance, if you do not have enough money to buy a car this year, then do not take loans. Do the savings, and when the right time comes, then go for it with that money.
That is how you can put yourself in peace without the tension of debts.
#5 EMERGENCY FUND IS A MUST:
Everything appears to have some pros and cons as this depends on us how we use it. Having a credit card will solve your many troubles all at once.
A lot of people use the credit card as an emergency fund to pay the expenses. For this, aim to have 1000 dollars initially and then increase it in the coming months. In this way, unexpected and unwanted expenses will get funded via credit card.
#6 START A SIDE-BUSINESS:
Only successful people have such vision. They don't tend to rely on a single source of income because they cannot fulfill all your needs. People who do not follow such steps land up in borrowing money from banks or their colleagues.
Due to which they have to pay the borrowed amount at a high-interest rate.
Hence, no need to rely on others, start a side-hustle and save money from it for rainy days. Such a business could be of any type, like online tuitions, jewelry selling, etc. And by this means, you will not increase your earnings but will also cut out your debts.
#7 RECOGNIZE YOUR TRIGGERS:
It is always good to find a permanent solution to your problems. People who do not resist while buying things should identify their money triggers.
That means they should focus on the things that are forcing them to do unnecessary shopping. Once you detect them, then you can have control over yourself. By removing attractions, you can easily resist buying such unwanted stuff.
CONCLUSION
In this world, nothing is impossible if you are determined to achieve it. In the same manner, living a debt-free is also possible if you focus on the above-described factors.
All these steps lead to a debt-free comfortable life to enjoy it to the fullest with no concept of debt. So, whenever you plan to take a loan or spend an extra amount, keep these points in your mind.