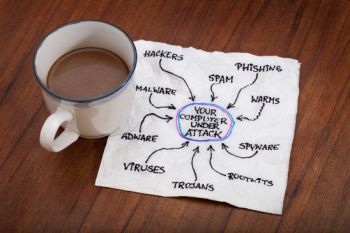 If you haven't heard yet a new malware trojan virus has been going around doing some pretty nasty things to peoples computers called a DNS Changer.  So what is this DNS Changer, how does it work, how do you know if you have it, and how can you remove it?  These are the questions I will be covering in this article.
What Is DNS Changer Malware
First off, a DNS changer is a malicious program that redirects your computer to a site the looks very similar to the one you were expecting to go to.  For example, if you have this malware program on your computer and you decide to go to Paypal it may instead redirect you to a fake PayPal site were hackers can then steal your log in and password details and hack you account.
While it's unknown how this Malware program got on peoples computers it could have come in varying forms from a simple email to going to a malicious website.  To combat this problem the FBI has set up servers to give a short term fix but this is about to end.
On Monday July 9th the FBI will be taking down these servers and anyone who has not eliminated the malware off of their computer may find themselves without internet.
So now that we know what a malware DNS changer is, lets look at how to check your computer for it and how to fix the problem.
How To Check For DNS Changer Malware
In order to check your computer for this malware program simply follow the simple 3 steps as I have them outlined.  This simple little program will check your DNS to see if a malware program is installed and maliciously changing it.
  Click the DNS Changer Check-Up Link.  This link will tell you if your computer has been infected.  DNS Changer Check-Up – Click this link to test your computer  http://www.dns-ok.us/
  If the web page shows GREEN then you are 

NOT

 infected.
 If the web page shows RED then you 

ARE INFECTED

.
How To Get Rid Of DNS Changer Malware
If your computer happens to be infected you need to get it removed.  For the removal of this malware program I recommend using a free program called Malware Bytes Anti-Malware Program.  Now their is a pay for version of this program but the free version should be able to solve your problems.
To do this simply download the Malware Bytes Program here and it will take you to Cnet where you can download this program.  Click on the big green button in the upper left hand corner that says download now.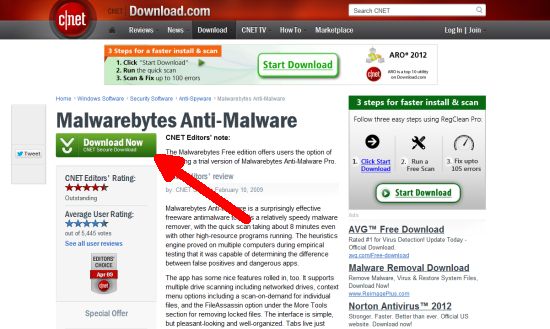 Once the program is loaded simply open the program up and select to run a full scan and then click the Scan Button.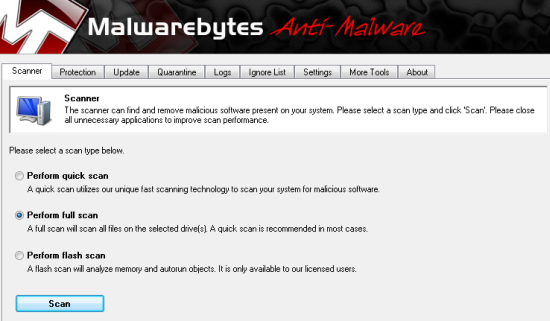 From here simply let your computer run the complete scan and when it is done it will let you know if your computer was infected or not.
Final Thoughts…
As a final thought even if you don't have this particular malware program on your computer you may still want to get the  free Malware Bytes program as a preventive measure of protection on your computer.  Also take some time to spread the word about this awful program and share it on Facebook, Twitter, and Google +.
Finally feel free to share your story.  If you've been infected with the DNS Malware Changer share your story and together we can all work together to protect ourselves on the internet.
Chris H.