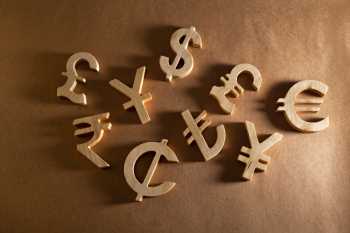 Does anyone else find it irritating when an interviewee on the television or wireless prefixes their response to a question with "So,"? It works alright in thrillers when the hero is in peril; "So, Mr Bond, we meet again…" Too often, though, is it used as a misplaced conjunction by people desperate not to say "Er,".
Worse, in the wrong hands it is the verbal equivalent of a patronizing sigh: "In your estimation, professor, how will this thermonuclear war in Haywards Heath affect ordinary in the immediate vicinity?" "So, they'll be vaporized within the first nanosecond (do you know nothing about physics?)."
Applying the same critique to the subject at hand: "How will Ben Bernanke's comments to Congress yesterday alter investors expectations of an end to quantitative easing?" "So, he made clear he would wind down the asset purchase program if the economy improved and that he wouldn't if it didn't (and investors are therefore no wiser than they were previously)."
With his two-handed economists' phraseology the Federal Reserve chairman brought nothing new to the debate. In May he had said he would wind down the asset purchase program if the US economy improved and in June he had said he would not wind it down if it didn't. Yesterday he lumped the two observations together, leaving investors right where they started. The US dollar starts today mostly a little firmer than it began Wednesday but the process was a gradual one, with no sudden leap attached to Mr Bernanke's congressional testimony.
It is no firmer against the proud pound though. Sterling was Wednesday's runaway winner, having shot higher when the minutes of July's Monetary Policy Committee meeting showed an unexpected nine-nil vote in favour of the monetary status quo. Governor Carney didn't vote for another round of asset purchases and M/s Fisher and Miles, who together had been holding out since February for more QE, either deferred to their new boss or decided the UK economy is recovering sufficiently not to need their help.
The effect on sterling was electric. As with the Spanish Inquisition, nobody ever expected a 9-0 demolition of the case for more QE. Investors expressed their surprise by taking the pound an immediate cent higher against the US dollar and the euro (for more information on interest rates visit Moneycorp). On the day it is stronger by an average of 0.7% against a basket of ten of the world's most actively-traded currencies. In practical terms sterling is up by one and three quarter yen, half a US cent and nearly one Swiss and euro cent.
Slightly better-than-expected UK employment data helped the pound's case but paled into insignificance alongside the MPC vote. Other ecostats yesterday included improved Swiss business sentiment, falls in US housing starts and building permits and an unchanged 1% benchmark interest rate in Canada. Overnight, Australian business confidence deteriorated from +2 to -1 and Switzerland announce  wider trade surplus as imports fell more quickly than exports.
On today's agenda there is nothing of any importance from Euroland or North America to anyone who doesn't take an unhealthy interest in Euroland's current account, Canadian wholesale sales or US weekly jobless claims. It will therefore be left to UK retail sales to make the running. Monthly and annual increases of 0.2% and 1.7% would vindicate the forecasters. Bigger numbers would almost certainly mean another good day for the pound.
Technical Levels

EUR/USD

GBP/USD

GBP/EUR

Resistance:
1.3350
1.5475
1.1825
Support:
1.2750
1.4825
1.1300

Major economic releases due today

LAST

EXPECT

UK Retail Sales
2.1%
0.1%
US Initial Jobless Claims
360,000
344,000
US Philadelphia Fed. Manufacturing Index
12.5
8.0

Sterling Today

Euro
1.1577
US Dollar
1.5169
Australia Dollar
1.6544
Canadian Dollar
1.5812
New Zealand Dollar
1.9264
UAE Dirham
5.5719
Swiss Franc
1.4326
Rand
14.9191
Yen
151.97
Egypt
10.6227

Date (e.g. 24/2/11)

Time (e.g. 16:27)

Indicative rates as of

18/07/13

07.53
For more updates check out international money transfer experts, Moneycorp.