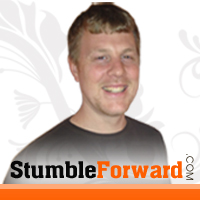 With identity theft becoming increasingly common, it is important for you to be aware of the problem for your own personal security. If you have ever been a victim of identity theft, you'll know the importance of having information you can trust on how to protect yourself.
Being the victim of identity theft can be an upsetting, worrying, and frustrating experience. You can feel like your life is no longer under your control as criminals create multiple accounts in your name and destroy your credit rating. This can prevent you from doing things like getting a mortgage.
When it comes to identity theft, an ounce of prevention is worth a pound of cure.
Regardless of whether you are personally being targeted by an identity thief, or if a vulnerable family member has become a victim, it is important to act quickly to stop them. The sooner you act, the less hassle you'll have to deal with in the long run.
This website endeavors to provide the information you need to both protect yourself and resolve any issues you may be having.
Protecting yourself against identity theft isn't rocket science. There are simple steps you can take to stop identity thieves. This website aims to both educate and provide easy-to-follow guidelines on the topic of identity theft.
Chris Holdheide specializes in helping others with identity theft and other financial problems. He has four-and-a-half years' experience working in the financial services industry, where he helped many families with their financial needs. This work involved meeting families face-to-face across their kitchen table to put together debt relief plans, implement investment strategies, and set up life insurance plans. During that time he carried a life and health license, and Series 6 and Series 63 registered representative licenses.
Chris also started Stumble Forward, an online information resource to help people avoid the financial potholes that many of us trip over. Stumble Forward, amongst other things, provides information on the latest scams, frauds, and rip-offs. He has run the website for almost four years.
During his time in the financial services industry and with Stumble Forward, Chris has both personally witnessed the rapid rise of identity theft and gained expertise in how to deal with it. Knowing the financial fallout that victims of identity theft face, he decided to create a website to help those in need. This website is the result.
Chris lives with his wife and three children in Saint Henry, Ohio. Saint Henry is a small village of less than 3,000 people in Midwest Ohio.
Alongside this website and Stumble Forward, Chris also runs a small manufacturing business. In his spare time he likes to travel, taking one or two vacations each year. He intends to do more business travelling in the future and attend industry conferences.
To learn more about Chris at StumbleForward.com subscribe to his RSS.