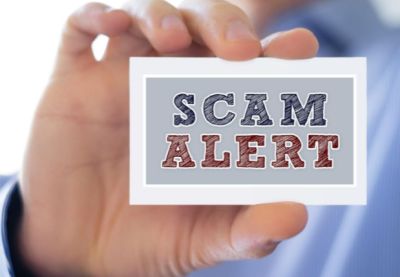 If you love seeing sporting events, concerts, or other fun outings, you'll be glad to know that it's easier than ever to buy tickets online. However, ticket scams are big business right now for many opportunistic thieves.
Close to 12% of ticket buyers today get scammed.
Buying tickets online carries its own measure of risk. Understanding some common scams will help you avoid them at all costs.
So which tips should you know about? We've got you covered.
Here are some tips for avoiding ticket scammers.
Do Business With Reputable Dealers and Outlets
Online ticket sales bring in close to $9 billion in revenue thanks to some reputable online ticket sales companies.
You cut out a huge measure of risk by simply doing business with official merchants. Start by ordering directly from the venue.
Certain companies specialize in sporting event tickets, concert tickets,  or tickets to TV tapings. These companies, such as Ticketmaster, Eventbrite,  Live Nation, and Stub Hub can also be trusted.
Avoid Wire Transfers and Suspicious Upfront Payments
There are plenty of great deals to be had when you shop with third-party sellers.
There's nothing wrong with purchasing event tickets online, but always make sure that they are transparent and upfront.
Don't do business with any third-party seller that requests a wire transfer or an upfront debit card payment.  Always use third-party online payment gates and services like PayPal and Zelle.
You can check the Better Business Bureau (BBB) to see if the party you are purchasing tickets from has been reported for scams in the past.
Check Reviews When Buying From Third-Party Sellers
Checking reviews can help you to avoid fake ticket scams. Plenty of people and companies sell tickets full-time on outlets like eBay.
Look into their eBay seller feedback and positive review percentage. This will let you know what score they've gotten for every single transaction, in addition to written feedback about the experience working with the seller.
Knowing that you can trust the seller reduces the chances of being scammed or having a poor experience. Look at as many reviews as necessary to make you comfortable.
Doing this sort of research can put your mind at ease when you're trying to buy sporting tickets online from a third party.
Look for Assurances When Verifying Authenticity
Take the time to verify that your tickets are authentic whenever you can. If you're purchasing from an online seller, they should include photos of any physical tickets.
These tickets should include details about the seats and section and should have all of the accurate venue and date information. Many tickets today also have verifiable barcodes and QR codes that you can check.
Do your own research on the venue site to see if that seat and section are currently available. If not, it points to the fact that a reseller has already purchased it.
You should also ask about their return policy to make sure you have recourse if you're not satisfied with your tickets.
Watch Out for Ticket Scammers
The points above will help you avoid ticket scammers at all costs. Do your due diligence so that you're spending your money wisely and able to enjoy your event to the fullest.
Check out our other posts to learn more about online shopping, business, and other subjects.