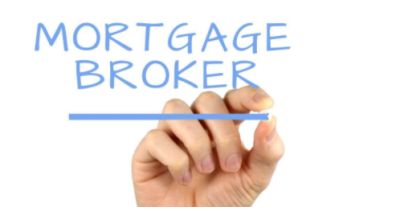 Whether you are planning to buy or refinance your home, there are many different lenders that you can choose from.
It is crucial to note that choosing the right lender can greatly impact the terms of your loan and the amount of interest you will have to pay over the years.
Research shows that around 63 percent of homeowners have mortgages in the US. Similarly, 92 percent of new mortgage borrowers conduct extensive online research before they speak to a lender.
Are you too looking to buy a new home? Then, you should definitely hire a mortgage broker. Not sure why? Here is what you need to know:
Reason #1 A Mortgage Broker Streamlines Your Home Buying Journey
Research shows that the mortgage industry in the US is one of the largest in the world, with a worth of 1.6 trillion US dollars.
It is no secret that a mortgage broker helps you find relevant home listings within your budget. Apart from this, the good thing is that experienced mortgage brokers are in constant communication with different lenders who can offer loan programs based on your financial needs. This means that a broker can save you from lenders who offer strict financial criteria or payment terms.
Apart from this, a good mortgage broker also helps you manage any critical paperwork related to your home buying process. This helps save a considerable amount of time and effort. Also, in this way, you don't have to worry about coordinating loan information, handling piles of documents, etc.
Besides this, an experienced broker also helps communicate with your lender and secure your mortgage with the best possible deal.
So, if you want to reduce the time it takes to get a mortgage, you should hire an experienced mortgage broker right away.
Reason #2 A Mortgage Broker Has the Required Experience
A mortgage broker works with different types of lenders, including home and investment loan providers, every day, so s/he knows exactly how to deal with them.
Apart from this, the concept of hiring a mortgage broker is quite popular in the US, and a typical mortgage broker helps thousands of clients secure loans. This means that you can easily rely on a mortgage broker to secure the best loan deal for you.
You can expect that a typical mortgage broker helps hundreds of clients secure loans each year, so they know what they're doing and how to find the best deal for you.
Besides this, working with a mortgage broker gives you the chance to gain knowledge related to mortgage loans and terms. Also, if you have a weak credit history, you can simply search for a mortgage broker for bad credit near me and find a list of experienced brokers.
Reason #3 A Mortgage Broker Has the Required Tools
It is no secret that mortgage brokers are equipped with the latest systems, such as a loan rate calculator, that help streamline your mortgage application process considerably.
Also, if you have difficult circumstances, such as a low salary, weak credit history, etc., the chances are that your loan application might be rejected. However, a mortgage broker can help you build a convincing profile that can help you acquire a loan easily.
Also, if you have certain areas of improvement, a good mortgage broker will let you know, thereby giving you a chance to strengthen your credit history. So, if you are looking to buy a new home or refinance your home, it is time you hire an experienced mortgage broker.
Reason #4 A Mortgage Broker Offers Financial Diversity
You should hire a mortgage broker because s/he is constantly in touch with different financial lending options. And this experience and expertise allow mortgage brokers to come up with a quick solution for your needs.
Apart from this, due to their vast experience, they can offer you a different range of loans and details regarding lenders. This is because they have an extensive network, thereby helping you explore different opportunities for getting the best loan at a reasonable interest rate. On the other hand, going straight through a bank won't give you this facility.
Reason #5 A Mortgage Broker Helps You in Getting the Best Deal
When you hire a mortgage broker, it means s/he represents your financial needs and interest, and s/he serves as your advocate throughout your home buying process. Also, the good thing is that the mortgage industry is quite competitive, and so any experienced broker ensures to provide the best possible experience for the clients and secure a mortgage at the best possible rates.
However, it is best that you clearly share your financial needs and requirements with the mortgage broker so that they can collect financial data according to your scenario. You can also sit with them and decide the short- and long-term financial goals mutually. This would help them in devising a plan that can help meet your goals in a better way.
Reason #6 A Mortgage Saves you from the Legal Work
A mortgage broker saves you from the legal work and knows the documentation required and legalities well. This saves you from falling prey to any frauds or unfair loan agreements.
Moreover, if you are applying for a loan for the first time, a mortgage broker can guide you well regarding the legal requirements, thereby saving your time and effort.
The Final Words
The final takeaway is that by hiring an experienced mortgage broker, you can save the time and effort involved in the home buying application process. Besides this, some lenders prefer to work with mortgage brokers only. This means that you would have access to loans that would not be available to other types of borrowers.
Also, if mortgage brokers are on good terms with the lenders, they can request them to waive application, appraisal, and other fees too.