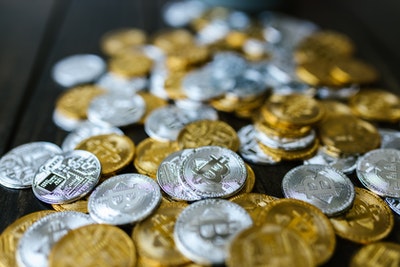 Investing in cryptocurrency is gaining momentum with time. And, that's the reason why more and more people are talking about cryptocurrency lately.
In a recent survey, it is estimated that around 39 million people living outside of China are investing in cryptocurrency. Not only China, but people in other countries, too, are investing extensively in cryptocurrency.
People are expanding their investments beyond the world of stocks and dabbling the same in cryptocurrency. And, why not? Their fees are low; they are easy to get and easy to use.
However, before you buy cryptocurrency, here are some critical moves to make:
Have an Emergency Fund
Cryptocurrency is a volatile investment- much more volatile than stocks. The digital coins' value can fluctuate tremendously, not from week to week but from day to day. And, that's the reason why you should be aware of evaluating your financial stability well ahead of time.
By doing this, if the value of the crypto investment goes down and you need immediate cash, you'll never be in a rush of selling your cryptocurrency at a loss. In fact, before investing in cryptocurrency, ensure having a fully loaded emergency fund with adequate money to help you cover three to six months of living expenses.
Having this money in the savings account will not require you to sell digital coins or even liquidate an investment- instead will only cover it.
Research Different Currencies
While people are only aware of digital currencies like Bitcoin and Dogecoin, it is worth knowing that there are thousands of other currencies too.
And, that's why it is vital to embark on a research journey before making the final call. For instance, if you're considering China's cryptocurrency, stay ahead of time. Know how to buy cryptocurrency in china and everything about the requirements you need to meet. Once you're satisfied, go forward with the investment process.
While people are mostly inclined to choose Bitcoins as digital currencies because they've been there for a more extended period, that doesn't mean having other currencies is not worthwhile. Instead, it is vital to see what these currencies have in store for you.
Have a Strategy and Don't Go Blindly
Some people merely decide on buying cryptocurrency. However, what they end up with is having thousands of dollars go into a complete waste.
Instead of doing that, it is better to research and see how such investments fit into their overall strategy.
Decide in advance to buy digital coins as a short-term investment or hold them for a more extended period. For instance, for every dollar you need to invest, consider investing 75% in stocks and 25% in crypto. Or, see if you aim for a different percentage. Ensure answering these questions before diving in.
The Bottom Line
It is vital to take care of these factors before investing.
After all, you're investing in cryptocurrency to make money, thus having a wise approach holds importance. The golden rule lies in researching ahead of time whether you're looking forward to buying crypto or putting your money into something more familiar like stocks.
You can also access a diverse number of platforms and find the right one for yourself. By doing so, you'll be able to decide upon the features that matter the most to you and check how your multiply in the years to come.