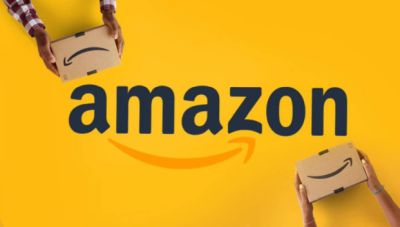 Experience is one of the yardsticks used to figure out a good service provider. However, in some instances, it is not a fair way to go about finding the right company. This is because some startups mean business and are ready to raise the bar.
Using experience as a yardstick is a disadvantage to them. Well, there are times this is necessary regardless of how unfair it seems. This is because a company that has proven itself year in year out can be trusted.
In the world of e-commerce, some powerhouses have experience. More than having a wealth of experience, they have proven to be dependable both for sellers and buyers. The truth is that Amazon is one of them.
This is why we will discuss some reasons sellers should consider marketing and making sales using their platform. We advise everyone (including buyers) to keep reading as the information here will prove helpful one way or the other.
Why Amazon Is the Right Place to Sell Your Products
There is something you should know even before we discuss why selling on this e-commerce platform is the right thing. First, your business needs to make the most of the internet and digital technology at large.
This is because the buying culture is changing at an alarming rate. We are not just talking about how many things people are buying but how and where they get them. You should know that online sales are increasing day after day.
The outbreak of the covid-19 pandemic even did a lot to increase the rate of online sales and transactions. The truth is that things will not completely go back to what it was even after the health crisis is long gone. So, you need to embrace the new normal – online marketing and sales.
Having established that, there are many ways you can sell your products online. Some guarantee more results than others. So, you need to understand what works best. In light of this, here are some reasons why you should seriously consider selling your products on Amazon.
1. Shopping Is Easy
The essence of marketing is to make your target customers aware of your products (at least). You need to know where you can find them to do this.
You can find those customers on Amazon regardless of what you sell. Pharmaceutical products, pet food and pet products, utensils, electronics, toiletries, movies, books, and several others are among the very long list of things sold on this platform.
Other than having almost everything on sale on this platform, the layout is easy to navigate. This is why buyers always troop in.
Is it not amazing how close to 200 million individuals visit the platform every single day? Of course, it is!
This proves the point that shopping is easy on this platform. So, there is no better place to sell than in such an online store. For more on this subject, you can visit: https://businessinsider.com/amazon-prime-members-spend-more-money-sneaky-ways-2019-9?r=US&IR=T
2. It Is Easy to Sell on Amazon
The last point stressed the fact that shopping on Amazon is something buyers find easy. That alone is = good enough reason to make you sell there. Well, the good news does not end there.
You should also know that the platform is one of those online retail stores where sellers can easily market and sell their products. One of the things you would have figured out is how there are many sellers on this platform.
The truth is that the numbers do not lie. Sellers are always trooping in their numbers to sell because of the benefits and incentives that come with this platform.
For instance, the platform always comes up with better ways to help sellers stay well ahead of their competitors. So, serious-minded sellers always have a shot at earning big. One of such is the Amazon PPC service which helps sellers advertise and optimize their marketing campaigns.
3. You Stand a Better Chance
There are several ways you can go about online sales in this day and age. You are even advised to deal on more than one online platform. For instance, you can optimize your website, make the most of social media, and do several other things.
But the truth is that you stand a better chance of marketing and making huge sales effectively on this online retail site. For instance, let us compare selling on this e-commerce site with selling on your corporate website.
First, your corporate website needs to be SEO optimized. This can be a very daunting task even with the help of SEO agencies. The reason is that other competitors are vying for the same number 1 or first-page spot just as you are.
However, Amazon is already a well-established online retail store. There is hardly any part of the globe where the name does not ring a bell. You can simply take advantage of the massive brand awareness they have.
4. Many Effective Ways to Advertise
There are many effective ways to advertise and make astonishing sales on Amazon. For instance, there is something called affiliate marketing. You can reach out to channels that have huge and relevant traffic and strike a deal with them.
They promote your products, link up to them on their channel, and get a commission. This is common with review experts on YouTube and many other channels.
Other than through affiliate marketing, Amazon allows you to add comprehensive product descriptions, relevant videos, get reviews, and a few other things to promote your product and brand. They help you to help them.
Furthermore, there are very effective marketing strategies that can be engaged on Amazon;  Amazon PPC service is one such. It is a system that helps sellers advertise and optimize their marketing campaigns among other things.
Conclusion
Selling online is becoming the new normal. However, you need to know the best platforms for online sales. We have discussed one of the best options here and advice that you make informed decisions as a seller going forward.