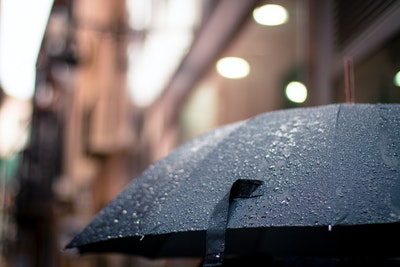 When we are looking to hire a service or buy a product that means we want to fulfill certain desires or wants.
In easy words, it's all about taking the benefit from that particular product or service to complete a specific job.
For example, when we buy a car, the purpose of that is to have safe travel for ourselves and our family.
And when we stay in a hotel, we desire to spend a good quality time with friends or partner and feel a sense of relaxation.
Similarly, when we buy a life insurance policy, we want to secure our future and a better post-retirement life.
Searching the market and finding that ideal policy is a tedious task. People normally fail to do that and end up buying a policy that doesn't match their requirements.
Before you decide on buying a term policy make sure to opt for a complete research process and do not hurry. There are plenty of mistakes that a person makes when they go for a term policy. We normally forget the purpose and the job we want the policy to do for us.
Wait!! Are you getting a little tense? Relax, as we have jotted down a list of most common mistakes that normally people commit just to save you from it.
Scroll down to know more:
Here are the mistakes to avoid with a Life Insurance policy:
1. Check your requirements
The first and foremost thing to consider is the reason for buying the policy. Are you clear with it?  If the answer is no then ask your life settlement broker to conduct a requirement analysis exercise.
And if he/she fails to conduct the exercise then there is nothing that is benefiting you but only the salesperson. Hence, go with the policy where the person who is selling it to you, can make you understand the benefits and how it is going to fulfill your needs.
2. Before signing Know the details
The most important paper you sign is the Life insurance contract, yet some of us give the task of filling the file to the salesperson or distributor.
It is advisable not to that and if you are doing it then you are committing a very big mistake. Depending on good faith, the Life Insurance contract is based on.
Now this means that the company that offers the policy considers the facts shared in the form, from your occupation, lifestyle information, occupation, and family history.
This information is very critical and when you do not fill it on your own there are high possibilities that the information can be incorrect. The worst part comes when due to failure in the information your claim can get rejected.
So, to avoid these types of issues, it is advisable to fill the form on your own.
3. Unverified policy details
It is recommended to go through the complete policy details when you receive them. Sounds tedious?
Well, it is somehow but very important. Policy bonds do have too many details in them but few insurance companies make sure to share the vital details in a simple and convenient format.
Once you have read all the important details and find that there is nothing that you needed or asked for, then feel free to return the policy for correction or ask for a refund. After the policy reaches you, normally you get 15 days to return the policy.
Final Words
Basically, when you go for a Life Insurance Policy,  you already have some pre-decided needs and requirements and you just need to brush it up a little more before you opt for a policy.
Research and get an idea of what is beneficial for you and then ask the broker or agent to offer you the life insurance that fulfills it. Beware, be cautious and always read the documents before signing them and after getting the final copy.
It will save you from any future mishaps.