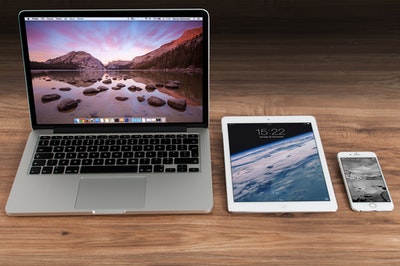 If we say that responsive web design has altered the way brands build their online presence over the last several years, we won't be mistaken.
In the last few years, web design agencies have been using responsive web design and professional designer logos to build user-friendly websites.
Let's begin our today's article by explaining the basic principles of responsive web design.
What Is Responsive Web Design?
Responsive web design has been in use since 2010, and since 2015 Google has recommended that websites should use responsive design (more on this a bit later).
Responsive web design allows users to use various devices to browse the web
A website built using a responsive web design can adapt to any kind of screen a visitor uses while visiting the website. This means that the website will automatically adjust its content so its visitors can have the best possible user experience.
When you combine the things we've just mentioned with the meteoric rise in the use of mobiles and other similar devices, you get to see why it is imperative to build your website using a responsive web design. Your current and potential customers can now visit your site from whatever device they might be using (mobile phone, tablet, PC, laptop, etc.), and your content will look perfect on every device.
2015, 2018 & Google's Recommendations
As we've just mentioned, Google announced in 2015 that it would reward websites that are fully optimized for mobile devices (responsive). Mobile-friendliness even became one of the important SEO ranking factors.
Furthermore, in 2018, Google has introduced mobile-first indexing, which means that this search engine will primarily send its Google bots to crawl, index, and rank the mobile versions of websites.
The bottom line is – it's 2020, and it is essential to use a responsive web design on your website.
Now, let us take a look at a few more benefits of using a responsive web design.
4 Benefits of Responsive Web Design
#1 Easily Adapts To All Screen Sizes
We know that we have already mentioned this one, so let's do a quick recap as we need to underline the importance of users being able to see your website's content on all screen sizes.
By using this kind of design, you will always keep up with your competitors (if not even get ahead of them) as your website will have the ability to adapt and adjust to new devices users use to browse the web like smartwatches, IoT devices, etc.
#2 Better SEO Results
According to one of the best web design agencies in Dubai, if your website is built using a responsive web design, there is a higher chance of ranking high in SERPs. Here are just some SEO factors that are impacted by responsive web design:
Better user experience – SEO rewards great user experience, and responsive web design is just something without there can't be a friendly UX.
Pages Load Faster – Various studies over the past few years show that mobile users usually abandon a page if it needs more than 3 seconds to load. If your website is not responsive, it will load very slowly, and most of your visitors will end up leaving your website and not returning.
Lower Bounce Rates – A fully responsive website will help keep users on your site, thus decreasing the number of people who would leave your website and search for other options if you weren't using a responsive web design.
#3 Lower Maintenance Cost
The next significant advantage of having a responsive website is – lower maintenance costs. You won't need two versions of your website, therefore the maintenance will cost less.
On the other hand, the initial expenses will be higher as you would need to employ one of the professional web design agencies to design your website. Still, once it's all set up, you won't have to worry about users having difficulties seeing your content. As time passes, you will save a lot of cash on maintenance, thus easily compensating for the initial investment.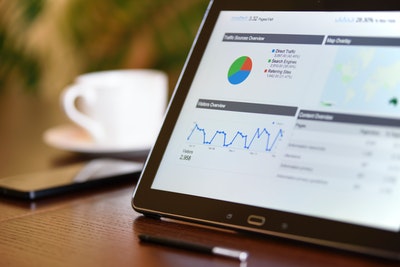 #4 Increased Traffic
Responsive web design drives more traffic
The time of having both desktop and mobile versions of the website is long past. Nowadays, you can attract both desktop and mobile visitors with a single website using responsive web design. As people are mainly browsing from mobile devices, your website will gain more mobile traffic.
Moreover, if your website is professionally designed, many of these people will come back again when they need something you have to offer.
Let's Wrap Up
A responsive web design is not an option anymore if you want to run a successful business. A fully optimized and responsive website will not only save you lots of maintenance time and money but will allow your users to enjoy their time on your website.
This will further lead to more clients and, last but not least, more conversions.