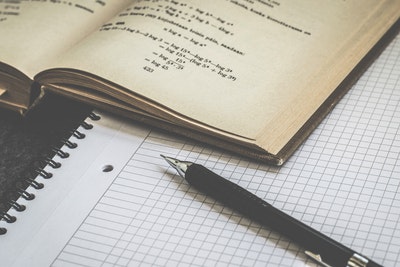 Calculus is among the top subjects that strike fear for most students. Here is the kicker, though; most students don't struggle with calculus but its foundation from trigonometry to algebra concepts applied in calculus.
Understanding this can dramatically improve your quest to effectively study a calculus course, as you can adopt efficient measures.
Read on, and discover some of the practical measures you can utilize to hone your calculus prowess.
Check the syllabus
Passing the calculus course is a lot more manageable if you read the syllabus, understand the marking and grading scheme, and establish the relevant materials you'll need along the way.
With such information on your fingertips, you'll easily tailor an approach to enhance your performance, such as where to concentrate more energy to ensure that the assignments and exams don't affect your grades.
Learn the basics
If you don't learn the basics, you can excel at calculus as that's the foundation.
Learning the basics from arithmetic, trigonometry, geometry, and algebra makes it a lot easier not just to know calculus formulas but understand them in a way that enhances your application while solving various problems. Build on the basics by learning definitions.
From what limits, integrals, and derivatives are, to differentiating differential from integral calculus and how they relate to each other, knowing the conceptual definitions makes the learning process more effective.
Learning the symbols comes next, and with lots of them, including Greek letters, arrows, and S's, it might feel like earning a new language. Learning the symbols can't be stressed enough, especially noting their essence as you strive to excel in a calculus course.
Practice and more practice
While pursuing a calculus course, you are only as prepared as you are challenged. If you challenge yourself with numerous calculus problems, chances of acing the tests are high, as various applications won't easily blindside you.
Set a routine, say a few hours per day to solve problems. Handle your homework as soon as possible, and invest enough time to do the work adequately, not merely skimming through and solving problems you are comfortable with and skipping the rest.
Seek help
A significant determiner of how successful a student is, regardless of the course, is their willingness to admit they have a problem and seek assistance. Are you struggling with a particular concept?
Then seek assistance from your instructor, classmate, or professionals among other peers. In today's digital world, you can comfortably find reputable professionals to help you with calculus.
Simply go to URL and enlist experienced experts to help you with your homework and take you through the challenging concepts.
Study groups are essential
Do you have a study partner? Forming or joining a calculus study group goes a long way in enhancing your performance.
You can realize a lot from such engagements. Offering to tutor the members on areas you are well-off makes it easier for the concepts to sink deeper, meaning that you won't easily forget.
The discussions also make it easier to navigate the problematic areas you'd have a hard time working around alone. With a study partner/group, you can save considerable time and improve your calculus prowess.
Be prepared
Waiting until the last week to start studying in preparedness for exams is the worst mistake a calculus student can make. Calculus is a broad subject, and there is no way you can manage to revise all concepts in a matter of days.
Continuous studying routine is recommended, allowing you to have sufficient time to build on your skills from one idea to the next.
Calculus is challenging, but it is not as problematic as you might initially anticipate. With a practical strategy, you can navigate the various areas, continuously submit top-class homework, improve your skills, and ace the tests.