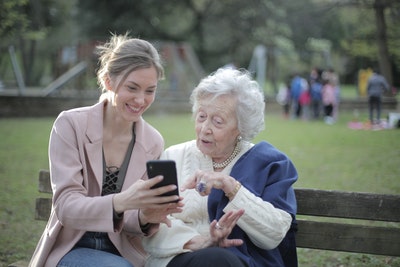 Medicare is important since it helps you to get affordable healthcare when you need it the most. To enroll for Medicare, you have to be aged 65.
Younger people who have not hit the 65-year mark can enroll for Medicare if they have conditions that qualify them for Medicare enrolment. Persons living with a disability are also eligible for Medicare.
That being said, it is important to know the right time for Medicare enrolment. Here are some mistakes to avoid when signing up for Medicare.
#1 Signing Up at the Wrong Time
In all aspects of life timing is everything. The ideal time to enroll for Medicare is as you approach 65 years of age. This period is called the Initial Enrollment Period (IEP).
The IEP is comprised of three months prior to your 65th birthday as well as the following three months. During these seven months, you should enroll. In case you miss this mark, you have the chance to enroll during the general enrollment period.
This happens from January to March every year. If you enroll too late, your premiums will cost you more, and it will take you long before you enjoy the cover.
#2 Not Understanding the Terms of Your Work Insurance
If you have a cover from work, you should understand if it works well with Medicare. Some employers designate Medicare as your primary health cover.
This means that once you reach the 65-year mark, Medicare takes over as the major cover. If you enroll late, then you miss out on the benefits.
#3 Enrolling Without Details of the Plan
Before you enroll for Medicare, you should understand how it works. Understand how Part A, B, C, and D work so you can choose the best plan for you.
Have a professional explain to you the difference between these plans and how much they need you to contribute.
#4 Assuming That One Plan Is the Best Without Comparing It to Others
The original Medicare plan is good. However, for some people, the Medigap plan is better. Some patients benefit more from Medicare Advantage.
The type of care you choose depends on your health status, lifestyle, and income capacity.
#5 Not Having Medigap Covers
As you grow older, healthcare becomes a priority. Even for people with special conditions, healthcare is on top of their list. Therefore, as you go about your Medicare enrolment, it is important to pay for Medigap immediately.
Do not wait until you have health problems to pay for Medigap. Medigap plans are diverse and specific. Choose one that goes well with your specific healthcare plan.
You should also include a prescription drug cover that affords all your medical needs.
#6 Not Reading the Fine Print
Every long-term plan has hidden charges. You need to understand all your out-of-pocket costs for your Medicare plan. Understand your premiums and deductibles.
If you have co-payments and co-insurance arrangements, understand fully how they work together. Choose a Medicare advantage cover that works with your original Medicare.
Sometimes, there is confusion in the fine print about some covers that don't include referrals or certain special care procedures.