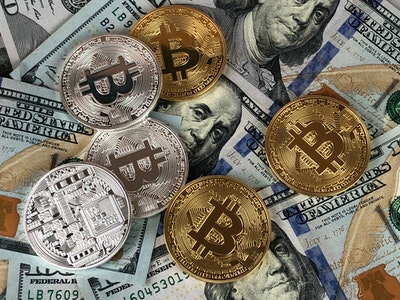 There is no doubt that Bitcoin is a high-risk and high-reward kind of investment. Losing thirty of forty percent of all your investments in a single day can be unnerving for the best of us. It is normal to feel low or depressed if something like this happened.
However, you can also gain 300%-400% of your investments in a single month! What I am trying to say is that like any form of investment, Bitcoin, or any other form of investment has its lows and its high.
If you are an adult and ready to play the game, you should be prepared for the risks and the rewards.
Why Bitcoin Trading is good for First-Time Investors?
It is no secret that many of the most successful entrepreneurs in the world of cryptocurrencies are tech nerds. Have you ever wondered why the so-called 'tech nerds' have been able to make themselves comfortable in this ecosystem?
One major reason for the same is that Bitcoins and other crypto allow people to be themselves. There is no one to judge them. You can be a nerd, fat or skinny, handsome or ugly looking, but you will not be judged. You can make a million dollars if you are smart and intelligent.
Unlike a Wall Street broker or investment banker who needs to be suited, handsome, and look out of a Vogue magazine, crypto investors have no such pressures. This is why it is great for boosting self-worth and morale of individuals who have always been bullied and judged.
5 Reasons Investing in Bitcoin can help improve your Mental Health: The List
#1 It can help give you financial independence
We all know how being self-sufficient can be one of the major drivers of self-confidence.
Investing and trading in Bitcoins can help a lot among us to earn our first major income. We are not talking about a few dollars, but hundreds, if not thousands!
This can automatically make you feel responsible and a worthy member of society, and in the eyes of your family.
#2 It can develop the personality of introverts
As has already been pointed out, there are many among us who have been subject to bullying.
This has made us question our self-worth and doubt our existence. Trading in crypto can help an individual communicate between just himself and his computer.
He or she does not have to go anywhere. Success can be guaranteed without being judged by ten people.
#3 It can make you financially mature and disciplined
Handling finances, planning, investing and saving can all lead to the development of sound financial habits. Many people who have earned form Bitcoins have used their earnings and invested in their retirement savings.
Many have paid off their mortgages as well as their student loans. Trading and investing in Bitcoins make you financially independent and mature.
#4 It can help you improve your family life
Contrary to what people say that trading in cryptocurrencies can take people away from their families, studies have shown that it has just the opposite effect.
People, who start trading, earning, and investing, spend more time with their family members. They share their stories, profits, and losses and seek out better avenues of spending the money or investing in savings.
#5 It can help teach the virtues of patience
One of the strongest investment tricks experts suggest is investing in Bitcoins for the long run. This means that you should buy Bitcoins to hold and not engage in short selling.
This means that no matter how lucrative the Bull Run is, you should try to exercise patience and see the value rise ten-fold over the next few years.
The Final Word
What happens when we watch too much Netflix? We are referred to as being addicted to 'Online Streaming'! What happens when we eat too much ice cream and sugar-laden cakes? We might get diabetes!
Too much of something is always bad, be it crypto or any other life activity. It is essential that we exercise moderation in whatever we do. Investing and trading in crypto can be good for your mental health is you stick to the contents of the article. If you are looking to start investing in cryptocurrencies, please visit- Crypto Crash Fortune.