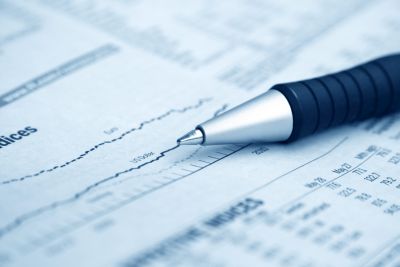 No matter what your investment portfolio looks like currently, there is always new potential with each new season that comes your way.
With spring on the horizon, it is time to turn your attention to which stocks look the most attractive to buy right now.
Even with the market experiencing its share of ups and downs in recent months, this coming quarter will bring about some interesting opportunities that you will want to consider adding to your portfolio.
As you look at dividend producing and other types of stock options, here are a few that you will want to consider as the spring of 2020 approaches.  However, remember that jumping into stocks and investment is not an easy matter.
Of course, it shouldn't be extremely hard to nail. Besides the options presented, you will need to diversify your investments. Yes, it means distributing your money between different types of markets. A great one to add to your list is the commodities markets. At Uranium Stock Investing you'll get to know what's required to start putting money on these kinds of assets.
#1 Tesla
If you are looking for one of the best stocks to invest in right now, Tesla would have to be near the top of the list.
This a company that continues to expand and grow beyond the wildest dreams of most investors. It is particularly appealing as a stock to buy this spring because there was recently a massive sell-off, resulting in a near 20 percent reduction in the share price. This is like buying a stock on sale.
It will not last very long, so you will want to consider your investment now because Tesla stock should continue to rise in the coming years.
#2 Apple
Apple has been a strong investment for years, but this spring that rings true in even more measurable ways. There was also a recent selloff of this stock for various reasons, creating a great value for investors this spring.
It has risen roughly 55 percent in value, even with the recent coronavirus scare in the works.
The fundamentals for the future remain strong, even though there may be a slump in sales in the coming months because of the difficulty in meeting demand due to current world events.
#3 Aurora Cannabis
The cannabis industry continues to grow. It is still considered to be in its infancy, so finding a good stock makes a worthwhile investment opportunity.
This spring, that would be Aurora Cannabis. You will find that this stock lost a great deal of value in the last year. This was due to lower than expected sales.
That being said, the future looks bright, which likely will mean a great increase in the stock price as the year wears on. This is a great time to get in on it.
#4 Advanced Micro Devices
This is a stock that saw its share price increase by nearly 95 percent in the last year. The future continues to look bright, so that uptick is slated to continue.
The revenue from the last year was a 50 percent increase, and this year looks even brighter. While you would not consider this to be a value stock, it is slated to continue to increase.
#5 Roku Brands
Roku is a technology company that had a difficult last year. That saw its share price decrease drastically. That being said, revenue is slated to rebound this year to the tune of $500 million more than last year. That will almost certainly result in a higher share price. Buy this spring while the price is still relatively low.
These five stocks would make great additions to your spring investment portfolio. As with any investment, you should check each of them over to make sure that they fit with your strategy.
Remember to have a well-diversified portfolio in order to weather the storm that may come in any given industry. That is why these five stocks are so well suited to investors this spring.
They are from a variety of different industries, helping to build in that diversification for you.