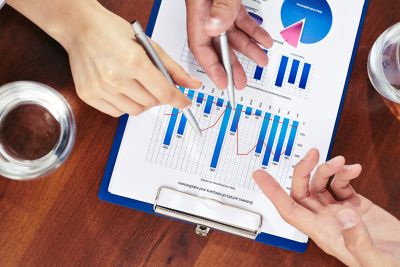 Everything that you do for your business needs to have a solid plan of action. This includes a start and finish date, a set of clear goals, and ways to measure your success. This is true for your marketing campaigns as well.
To have a successful marketing campaign, you need to have an amazing marketing strategy set in place for your business. Marketing is so much more than creating those eye-catching advertisements that draw customers in. It's about creating more business for your business by turning leads into clients.
If you're new to the marketing or business world and aren't sure where to begin, then you'll want to keep reading. To have a successful business, you need a successful marketing strategy. And to have a successful marketing strategy, you'll need to read through our guide below.
Here's everything you need to know about developing the right content marketing strategy for your business!
Define Your Goals and Set a Budget
To begin, you should define your marketing goals and set a budget for your marketing campaign as well. When you're thinking of your goals, try to be as specific as possible. This is what's going to make reaching your goals more realistic and planned out.
For example, to say that your goal is simply to increase profit doesn't specify what you're actually trying to do. Instead, try to find goals that are specific ways to increase profit such as reaching new clients or introducing something new from your business.
You'll then need to set a budget. Your budget should depend on the type of goals you're trying to reach and the cost for the campaign as a whole. Make sure your budget is realistic and enough to cover the costs but small enough that you'll make a profit in the end.
Know Your Target Audience
Now you'll need to know your target audience. Who is your customer? Are most of your customers or clients middle-aged women, men in their 20s, or someone else?
This information is crucial when creating a marketing campaign because you'll need to know who it is you're targeting or trying to reach. Gender and age isn't the only thing you want to know about your audience, however. You want to find out as much information on them as possible to ensure you know how to reach them.
This could also include where they live (timezones/culture), what they do for a living, and even what they look like. Focusing on your target audience is the best way to bring success to your marketing strategy.
Trying to reach a wide audience will only keep you from perfecting your craft and directly reaching the people who actually matter (those who want or need your product or service).
Create Your Unique and Valuable Content
Now that you know who it is your selling to, you can create your unique and valuable content directed at them. Having unique content is important as you'll want to build your own brand and offer something that your audience can't find somewhere else.
What makes your business different and better from the competition? What benefits does your business offer your audience? Now that you know how to speak with them directly, you'll want to consider a few things.
Think about what it is you want your audience to see, hear, or know about your business and then be sure to communicate these things to them. You should also be posting content that's valuable to your audience. This could be a good mix of blog posts, videos, graphs and charts, images, and more.
When creating content, always think about what your audience needs or wants to know about topics related to your products or services. For example, if you sell an all-natural hair product line, then consider posting a blog on the benefits of using all-natural hair products.
Learn what keywords related to your business are being searched for the most and then create content that answers the questions that so many people are searching for. Read this post for more helpful tips.
Build Up to a Strong Call to Action
At the end of each piece of content, you want to have a strong call to action. What do you need your customers to do to make profits? Do you need them to purchase a product?
Do you need them to schedule an appointment for service? Your call to action can even be to sign up for your newsletter. This all goes back to your marketing campaign's goals.
Once you have a call to action, you should then test the results yourself to ensure that your customers can go through with the call to action with ease.
This might mean having a clear telephone number for them to call you, a link to click to sign them up for your email list, or something else.
Measure Your Results
When all is said and done, you need to have a way to measure your results. Monitor your progress throughout the entire campaign. In the end, you should be able to answer a few questions about your marketing strategy.
What were your results?
Did you make a profit?
If yes, why? If no, why?
How can you improve next time?
Be sure to answer all of these questions and keep track of all your data. Your results are what's going to help you create an even better campaign next time!
Successful Marketing Consist of All These Steps!
To create a successful marketing strategy and campaign, be sure to follow all of these steps listed above. The more experience you have creating marketing strategies, the better you'll become at meeting your goals!
For more posts similar to this one, be sure to check back with us!