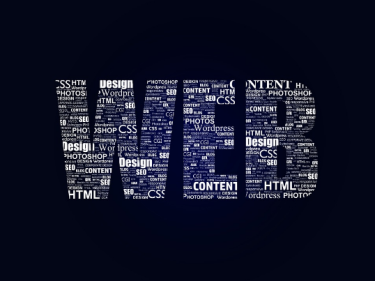 In 2016, millions of people require websites for a variety of different reasons. Whether it's a portfolio, a business page, a blog, or a shop, there are many different uses and many ways to go about a build.
And in that, money can be wasted. The sheer number of options available to you can mean that you're split for choice, and you can end up spending money on stuff you don't need. It's important to focus up, streamline your design, and choose the elements that matter.
In essence, time is money, and this post will tell you some ways you can save both. Web design is a tricky process to get right, but it's not impossible.
#1 Know What You Want
Take a look at the competition,or better yet; the top brand marketing agency, and see how they've modeled their websites. You could learn a lot, and it can only help yours.
When you notice something that you like about another site, note it down and write a reason why. This can help you form clearer ideas about your own pages in the process.
#2 Choose a Target Market

If you don't know who your website is aimed at, it can quickly turn into an incomprehensible mess. Certain features of the build can begin to contrast, and different areas can target different people.
For example, you may use a cartoony font, yet your content is jargon-heavy and aimed at professionals. It's unlikely you'll make a mistake that dire, but the principle still stands.
By focusing up and choosing a demographic, you can appeal to the only people that matter. And, you'll save time and money on costly website redesigns to boot.
#3 Outsource It
Designing and building a website is tough to do solo. You may not be sure how to go about things, which can lead to you drastically overspending. Rather than paying a flat cost, you can end up paying several split costs which can really add up.
However, by outsourcing your web design, you ensure the job is done professionally and for the right price. The use of code and every other trick surrounding website creation is quite difficult to master.
This way, you won't have to bother, and the job will be done by someone who knows how to do it fully.
#4 Royalty-Free Images
Besides the basic costs of building a website, there are a number of other ones that go on top. These are largely to do with the media you'll have to use on your webpages.
The biggest of these are images, but luckily, it doesn't have to cost you a penny.
Sure, you could buy some images that you can then use free of charge, but to save cash, opt for some royalty free images. You'll have to give credit to the relevant source, but you can use the image as freely as you like.
Plus, there's such a wide variety of free-to-use images out there that there will be always some to suit your needs.
#5 Form a Solid Plan

It goes without saying, but by thoroughly planning ahead, you will spend less. This is because you have a firm idea set in mind, and how much that idea will cost. Now, all you have to do is execute it right!
By planning, you can also account for other things, too. You can plan each individual page of your site, and what will be on it. You can plan how your content will be laid out, and where you'll insert widgets and images. You can make sure every area of the build is as efficient as it can be.
If you blunder into this process without any idea as to what you're doing, your spending is likely to balloon out of control. If you were baking some gingerbread cookies, would you just wander out and buy random ingredients?
Absolutely not.
You'd read the recipe thoroughly and plan everything that you need. These basic principles apply here, so don't forget them.
#6 Work to Recoup Costs From the Start
There are several ways to do this, and the easiest is to run an ad campaign on your site. By working to earn your cash back from day one, you can offset the costs of the site right away.
You can also earn some income from home, too. Some ad campaigns are only paid for when they receive clicks too, so you can be sure that they work.
#7 Begin Testing Early On

Websites are a breeding ground for bugs, so from day one, keep your eyes peeled. Discovering a bug now can save you money and hassle further down the line.
If your site is all up and running and you find a bug in the code that means you have to undo all your work… not good. By checking for these things early on, you protect yourself from any future surprises.
#8 Create a Budget
Sometimes, the only reason we overspend is that we have no spending limit. Therefore, we can't technically overspend, can we?
By creating a budget, you make yourself more efficient and make yourself a wiser spender.
You'll be more inclined to stick with what you need, rather than paying for unnecessary features. You'll be able to spread your money a little bit further, and will have a more streamlined website as a result.
#9 Free Website Builders
While nowhere near as advanced as professional web designers or other paid methods of design, it's possible to build a decent site for free. It'll take a lot of work, mind you, and you won't have a full domain name unless you buy one.
You'll be stuck with 'dot WordPress dot com' instead of 'dot com', for example. This makes the whole thing look a lot more unprofessional, but hey, you get what you pay for, right? Or rather, you get what you didn't pay for.
#10 Think Minimalistic Thoughts

When it comes to web design, less really is more. Nobody wants to be scrolling around a crowded web page that resembles an incoherent mess.
The simpler your website is, the more usable it will be for clients. This keeps people coming back for more, and even better – you saved money.
Think about it. Adding new website features takes time, which takes money. By adding less, you pay out less. And your website isn't even suffering for it, either. If anything, it looks a lot, a lot better.
So what are you doing to save money on web design?