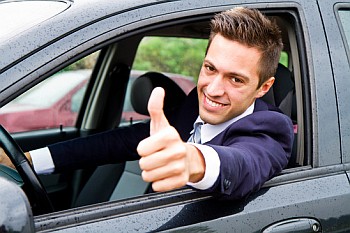 As a business owner who works in both the on and offline world, I'm always looking for a way to cut costs, improve my business, and lower taxes.  This can be extremely hard and tricky at times.
With any business, you will have your feast or famine moments but when it all comes down to it you may have to look for some unique ways to make things profitable and yet still cut your taxes and put more money in your pocket.
How I'm Improving My Business
One way I've found to do this is by leasing company vehicles instead of buying them outright, such as with Leasing4Business.  This might sound kind of odd because almost every personal finance blogger, financial professional I know usually does not like leasing, but I think leasing vehicles for your business can be a great way to go. However, you need to make sure you make deals with open and communicative people, like these guys on zoom UK. A reliable leasing company will be the key to have a stress-free business.
Let me explain…
As a business owner if I were to buy a work vehicle I would own it in its entirety and I wouldn't have to deal with any of the leasing issues.  The problem with this that work vehicles will take a toll over the long term.
Having dependable vehicles on the road for my workers is very important.  If I have a truck that breaks down I not only have to continue to pay my workers but also pay the tow truck driver, the mechanic, and who knows else, all to get things done.
On top of that when I buy a new work vehicle I will have to lay a large sum of money down and maybe even take a loan out to get it.  The problem with this is that this could be money going towards more important things.
Why Leasing Is The Best Answer
On the other hand, if I were to lease my vehicles I would be able to pay far less on a monthly basis and not have to put nearly as much money down like I would if I had to buy a vehicle.
On top of that after my lease would be up I could trade my vehicles in for newer models so I don't have to deal with older vehicles that are prone to more breakdowns.
In the end, leasing will actually save me money and I will be able to bring in newer vehicles that break down less which means I will be able to bring in more business.  If you would like to learn more about this you can check out Leasing4Business here at http://leasing4business.co.uk/
So how about you, have you ever considered leasing vehicles out for your business?