In the last readers poll I ask what your preferred method was when it comes to keeping a budget and the majority of the people who answered the poll said they use a spreadsheet such as Excel. What I find amazing about that is that even with all of these great tools available such as Mint, or You Need A Budget most people still would rather use a spreadsheet.
Now I should mention that only 8 people answered that poll but if you get a chance and want to still vote on that readers poll you can do that here.  However even with the small group of people that I did get to vote it amazed me.
This Weeks Poll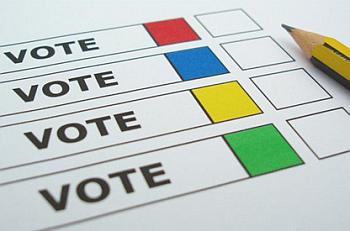 In this weeks poll I have another interesting question for you to answer,  What Is The Best Way To Pay Off Debt?  As someone who has recently paid off $6500 worth of credit card debt I can tell you that I did not take any sort of traditional route when it comes to paying off my debt.
As a result I've listed several options to choose from the debt snowball plan, debt avalanche plan, lump sum payment, debt negotiation, debt consolidation loan, and credit counseling.  As for me I prefer to pay my debts in one lump sum if I can.
Now hear me out on this, I think all the other options are great options but when I was loaded down with credit card debt I would make $200 and $300 payments on my cards it seemed it was all for not in most cases because next month we would be loaded down with debt again.
Instead I've found setting up a special saving account to build up a lump sum payment to pay that debt off the best route that works for me.  At the same time I would pay the minimum amount possible on that debt to cut down on interest, and once I would have the payoff amount available I would pay it off all in one shot.
Now their are some obvious disadvantages to this option:
Could Blow The Money.  First off, by doing this kind of method by having the money in a savings account it could be easy enough to spend it if the temptation hits.  On the other hand the way I look at it is that I have control of the money not the credit card company or the lender.  On top of that if temptation is an issue you may want to consider saving the money in something more restricted such as a CD or online savings account where it takes time to get the money out and may also cost you a penalty.
Pay More In Interest.  Secondly, you will pay more on interest.  When you pay extra on a loan or a credit card debt you will typically pay less on interest over time.  With the lump sum option you will pay more but if you pay the minimum amount possible you may be able to pay as little interest as possible.
So what are you thoughts?  Feel free to answer the poll below and share your thoughts and comments below.
[poll id="16″]
Top 10 Blog Articles Of The Week
Now that you've answered the poll you may want to check out these awesome articles out this week.  Below is a list of the top 10 personal finance articles I came across on the web this week.
Have a great weekend everyone!