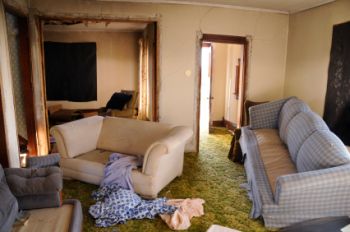 One of the biggest reasons people forgo buying a renter's insurance policy is that they don't think they have enough stuff, or that the stuff they have isn't valuable enough, to justify spending money every month on premiums. Those people who feel this way obviously don't know what renter's insurance covers.
The specific answer to "what does renter's insurance cover" is really up to the policy, there are some general things that a policy should cover. If any policy put before you for your signature doesn't protect at least these things at a minimum then you should seriously consider looking for a new insurance provider before you are locked in to a policy that isn't up to par.
What Rent Insurance Covers – Contents
Of course when we think of a renter's insurance policy we first think of coverage pertaining to the things we own. And first on the list are the big ticket items:
Home electronics – Televisions, iPods, computers, printers and stereo systems all fall under this category.
Furniture – Your dining room set, bed, bookcases, chest of drawers, sofa, etc. all should be covered in your policy.
Appliances – While most renter's may not have purchased many of the larger appliances, their small appliances should be covered. Mixers, microwaves, cappuccino machines, even that fancy juicer should be able to be replaced in the event of a loss.
Jewelry – Gold, diamonds, even costume jewelry should be appraised and included in what you have covered.
If these items were too obvious, here are some things that people often don't even think about their renter's insurance policy covering:
Clothing – All the clothes in your closet, in the laundry pile and in the attic should all be protected by your policy.
Sports equipment – Anyone with a kid in sports knows how much money is spent on baseball bats, ice skates and basketball shoes. All these, plus any home fitness equipment can be covered.
Collectibles – That comic book collection or the figurines that take up valuable shelf space can all be covered to protect your investment.
What Rent Insurance Covers – Liability
The most commonly overlooked coverage when it comes to renter's insurance is liability. This doesn't protect your things, but it can protect your pocketbook.
Most people are under the impression that their landlord carries liability insurance so that if someone is hurt at an apartment, house or condo that they are renting, they are free from liability. This isn't always the case. If a court finds that someone was hurt but that it was due to your negligence then the landlord's policy isn't paying anything. You are.
For instance, your dog jumps up and nips at the neighborhood kids, you are liable – not the landlord. Your buddy comes over to watch the game and slips on your wet tile floor, you are at fault.
Knowing what renter's insurance covers makes all the difference when you are still undecided about buying a policy, but more importantly you should know exactly what is covered in the event you ever need to file a claim.
Jeff Orloff writes on insurance related topics for the Consumer Media Network's Renter's Insurance blog (http://rentersinsurance.org).